The US expresses concern about the increase in flights from Haiti to Nicaragua with undocumented immigrants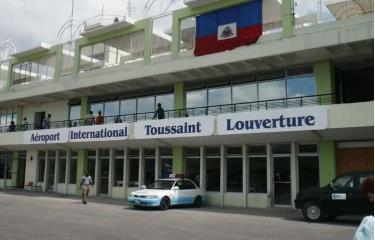 Haiti.- The United States has expressed deep concern about the significant increase in charter flights from Haiti to Nicaragua, driven by immigrants seeking entry into the North American country amidst the ongoing crisis in Haiti.
In a video message, U.S. officials underscored the risks associated with these flights, describing them as "expensive and dangerous." Just a week after the Haitian government banned charter flights to Nicaragua, this situation continues to evolve.
It was noted that many Haitians are resorting to perilous overland journeys through unknown countries, putting their lives and savings at great risk. Human traffickers are taking advantage of irregular migrants, leading to assaults, sexual violence, and even loss of lives. U.S. authorities emphasized their commitment to preventing such tragedies.
Moreover, individuals detained while attempting to enter the United States irregularly lose their eligibility for legal means of entry. U.S. officials encouraged Haitians to explore safer and more cost-effective options to travel to the United States, notably mentioning the humanitarian parole program.
The humanitarian parole program, available to citizens of Haiti, Nicaragua, Cuba, and Venezuela, provides a legal and secure pathway for emigration to the United States. As of August, around 70,000 Haitians had successfully entered the United States through this program, which is characterized as a safe, orderly, and free alternative.
The United States also stressed the need to combat exploitation and profit from vulnerable migrants. They emphasized the exploration of potential consequences for those who facilitate irregular migration and continued to encourage the use of safe and legal routes.
The ongoing crisis in Haiti, marked by extreme violence and the control of armed gangs in parts of Port-au-Prince, has driven thousands to seek refuge abroad or become internally displaced. The country faces significant challenges, with nearly half of its population experiencing food insecurity and over half living in poverty.