'Dead' Dominican Republic fugitive unveils judges' cozy rulings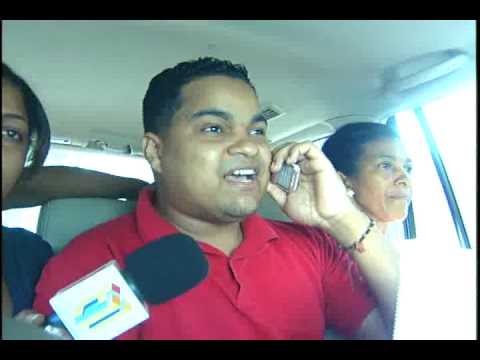 'Quirinito'
Santo Domingo.- Six of the 17 judiciary and penitentiary system officials linked to the faked death of Pedro Alejandro Castillo (Quirinito), have been suspended for their alleged role in his disappearance while under house arrest on July 5.
In the ensuing scandal over Castillo's alleged death, the Judicial Council suspended the judges Aleyda Jiménez, of San Francisco, Willy de Jesus Núñez, of San Cristóbal, and the medical examiner Orlando Herrera Robles.
On Sunday the Office of the Prosecutor confirmed the suspension of San Francisco Appellate Court prosecutor, Felipe de Jesús Restituyo; Court of Appeals regional prosecutor, José Calazanz Morel and Penitentiary supervisor, Franklin Ortega.
The officials were suspended without pay until the Office of the Prosecutor concludes the investigations, which has been widened once it was determined that Castillo hadn't died due to myocardial infarction, as certified by the coroner.
Other suspended judges
For alleged serious misconduct, the Judicial Council suspended San Francisco justice of the peace, Antonia Rosario Ventura; judges Josefina Noemi Diaz, Enidia Olivares Bonifacio, Claudia Canaán, Leomar Cruz Quezada, and Ligia Alfonsa Figuereo, for handing down rulings for defendants with serious charges.