French pilots' escape planner gets 5 years in jail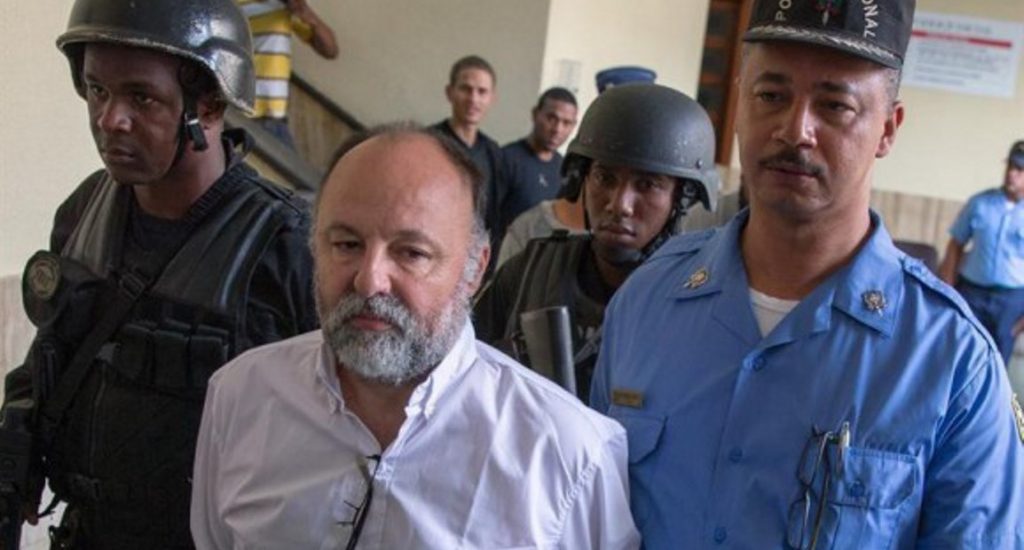 H. C. Naudin
Santo Domingo.- Henri Christophe Naudin, a French national who helped two French pilots in the 'Air Cocaine" case escape in 2015, was convicted of conspiracy and a minor charge, and sentenced to 5 years in a Dominican Republic jail.
National District Judge Jose Alejandro Vargas. sentenced  Naudin, on Thurs after approving a plea bargaining between prosecutors and the French national charged with helping two pilots from his countrymen's to escape from the Dominican Republic, where they were free on bail awaiting to appeal their case.
The convict should serve his sentence in a local prison, but the plea deal would allow him to return to his country as per an agreement between France and Dominican Republic.
Naudin admitted helping plot the plan to whisk out the French pilots Bruno Odos and Pascal Jean Fauret out of the Caribbean country in October 2015,. The pilots fled from the Dominican Republic where they faced 20 years in prison on a drug trafficking conviction. He was arrested in Egypt on Feb. 3, 2016, and extradited to the Dominican Republic one month later.
The pilots were arrested in Punta Cana Airport on March 20, 2013, when the Falcon 50 jet they were piloting was preparing to take off toward Saint-Tropez, in the south of France, with 26 suitcases on board filled with 680 kg of cocaine.