Justice minister vows a strong Odebrecht case, in January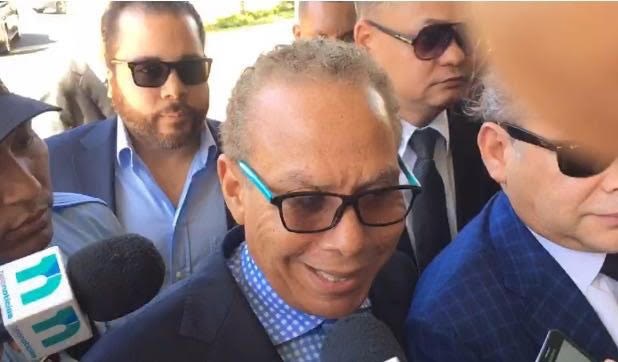 Angel Rondon enters court
Santo Domingo.- Justice minister Jean Alain Rodríguez, pn Tues. vowed to file a strong case against the defendants in the US$94.0 million bribe by Odebrecht, in January.
He also urged the courts to do their job.
There is a strong file, a file that in other countries of the world, with those same documents, has been taken into consideration for arraignments, but in the Dominican Republic we do not limit ourselves only to what came to us from Brazil, the United States and Switzerland but also we did our investigation in a preliminary manner," the official said.
Thus far the prosecution has charged 14 people in the Odebrecht case, including two government officials, three legislators and seven former officials of the administrations of Hipólito Mejía and Leonel Fernández and businessman Ángel Rondón, the alleged 'bagman' for the officials and legislators.
Of the 14, eight were held in pretrial detention, but later released on bond, two were placed under house arrest and the three lawmakers are barred from leaving the country.