Greens aim to topple Dominican Republic's 'corrupt empire'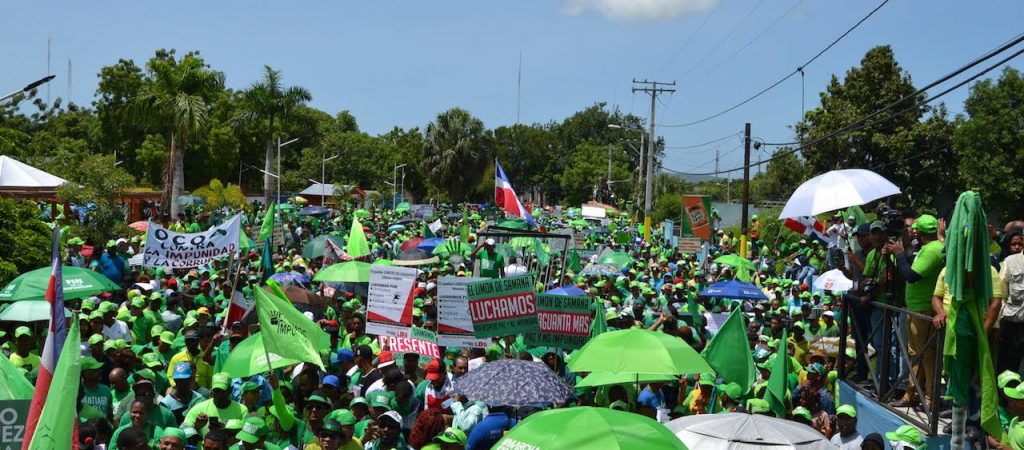 Santo Domingo.- With the participation of several sectors of society, the Green March grassroots movement on Wed. announced popular consultations leading to a national push to end impunity, starting Nov. 26.
In a press release, the Greens said it will host four major regional fora to discuss the concrete measures, and institutional, political, and economic reforms and social transformations to confront what it calls "the era of the empire of impunity and corruption." in the Dominican Republic."
It called on all of the country's sectors, including business leaders, teachers, builders, doctors, nurses, transporters, farmers, youth and women, to discuss how corruption affects them and to contribute with proposals to this social pact that will be presented in 10 topics
It said the first "green forum" will be held in the Eastern region on Nov. 26, continue in the South on Dec. 3 and in the North on Dec. 10. The consultation process "will culminate with a grand forum" in the National District on Sunday, Dec. 17.
"The failure of the health system, poor quality education, insecurity and poverty are the result of the corrupt structure that controls the country and the regime of impunity that protects it; without independent justice, they will continue to free corrupt people who attack the well-being and development of the nation, such as Ángel Rondón and Víctor Díaz Rúa," the Greens said, referring to two of the main suspects in Odebrecht's admitted bribes of US$94.0 million in exchange for lucrative works contracts.