Caribbean, Dominican Republic leaders talk bank cooperation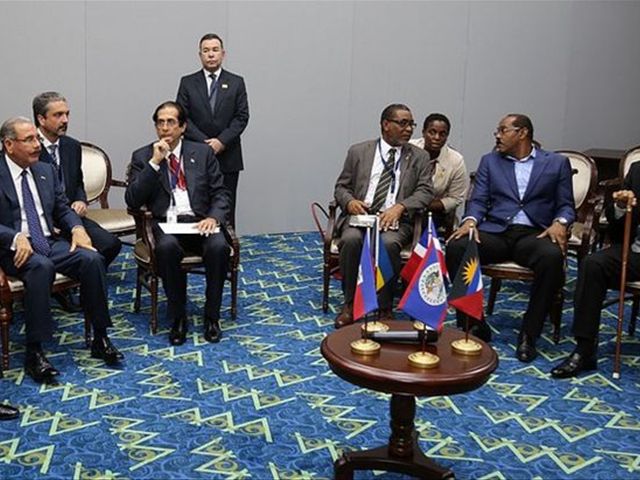 Panama City.- President Danilo Medina met over the weekend with leaders of several Caribbean countries interested in cooperation in banking and other areas of Dominican Republic's economy.
Gaston Browne of Antigua & Barbuda; Dean Barrow of Belize; Perry Christie, Bahamas and Michel Martelly, of Haiti, participated at the group's invitation, and sought to learn about, and exchange information, as subsidiaries of Dominican banks operate in each of those countries.
During the meeting Medina thanked the Caribbean leaders for having confidence in his country and reaffirmed Dominican Republic's willingness to establish cooperation.
Medina and his delegation arrived in Panama's capital on Thursday to participate in the 7th Summit of the Americas, where he immediately began an intense schedule including a bilateral meeting with Panama president Juan Carlos Varela.