More funds for fuel, but the government has not yet announced a drop in its prices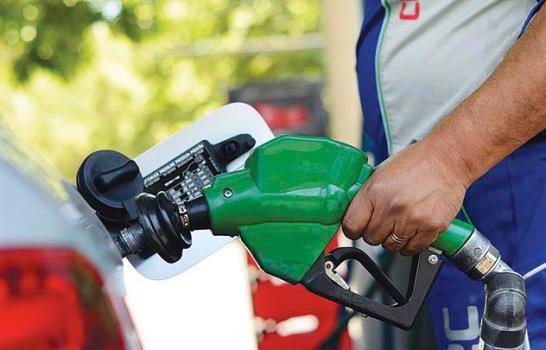 The fuel subsidy program aims to maintain price stability as long as oil prices remain between US$85 and US$115 per barrel (FILE/DIARIO LIBRE).
Despite the fact that the international price of Texas oil has been quoted below 90 dollars a barrel and that the Central American Bank for Economic Integration (CABEI) approved financing of 200 million dollars to the country to mitigate the high cost of fuels, the government has not yet announced a decrease in the prices of hydrocarbons, which have been frozen since March of this year.
The Minister of Industry, Commerce, and Mipymes, Víctor -Ito- Bisonó, explained yesterday that the structure of the fuel subsidy program contemplates maintaining price stability as long as oil is quoted between 85 and 115 dollars a barrel, for which reason the decrease in the amount of sale to the consumer is an issue to be analyzed.
In response to the question of what the government will do if the price of oil continues to fall and that a new amount was approved to finance the fuel issue, the official said: "It is a relief for everyone that the price of commodities (raw materials) continues to fall to the levels that were previously registered."
Keeping fuels frozen takes 74% of all first semester subsidies
He argued that these two years of government had been uncertain due to the issue of prices in the markets, which fluctuate and occasionally remain high, which puts pressure on the domestic market and leads the State to derogate resources to alleviate the economic burden of Dominicans.
On the specific issue of fuels, he said that the subsidy would bring in some 40,000 million pesos a year, which contributes to keeping inflation under control at 6%, which translates into the salaries of employees and independent professionals, as well as the earnings of merchants, not being devalued.
The Central American Bank for Economic Integration (CABEI) approved this week the increase of its "Temporary Support Program in the face of the fuel crisis" and financing for US$200 million to the Dominican Republic to mitigate the immediate effects that high fuel prices cause to the final consumer and producers.
Bisonó was interviewed in a meeting he held with merchants of Santo Domingo East and other officials.