Solar-powered street lighting allows savings between 20 and 40 %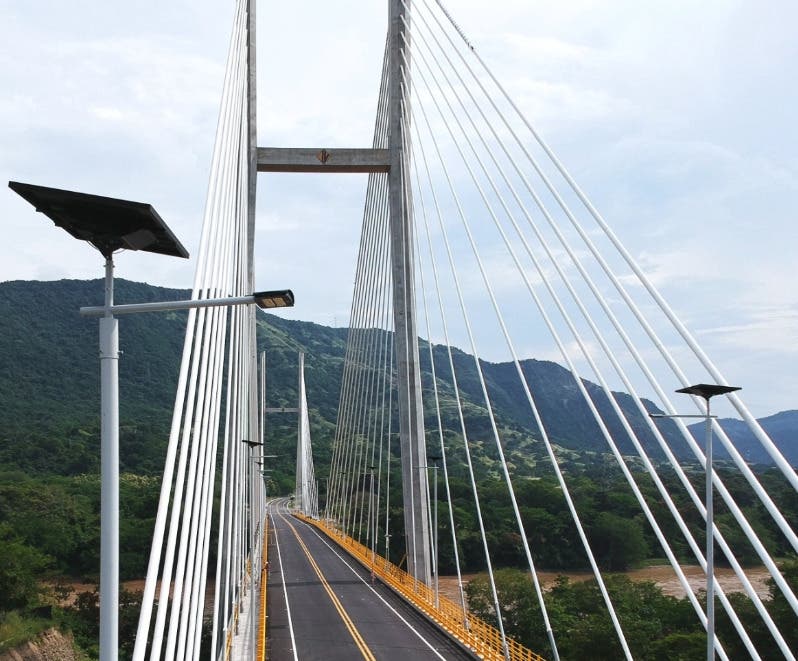 The Dominican Republic could save between 20 and 40% of the current cost of public lighting if solar energy solutions replace the luminaires that use conventional electricity.
This was explained by Felipe Sanches, director for Latin America of Fonroche Lightning, an expert in solar street lighting and a world leader in the sector with a presence in more than 70 countries.
He emphasized that the luminaires that use solar light do not require wiring and have minimal maintenance; the battery is changed every 10 to 12 years and guarantees 365 nights of lighting per year.
He highlighted that they offer an innovative technology consisting of a photovoltaic panel that captures solar energy, stores it in batteries, and illuminates through the night.
He added that this product continues to work even in rainy periods with little radiation and is resistant to strong winds caused by hurricanes.
Sanches expressed that they are developing a pilot project together with the private sector in Punta Cana, Bávaro, and La Altagracia, with the installation of 10 solar lights, which will be shown to the public authorities and the private sector.
And in the country, they are participating hand in hand with the French multinational electrical services company France Energie.
Alain Conte, founding president of France Energie, explained that "this is not a massive product, but a customized solar solution in which we measure the last 10 years of solar radiation in the project location, through the Worst Case Scenario process, which takes the month with the worst radiation and the longest night to create the solar street lighting solution that adapts to the needs and reality based on these parameters."
This technology arrives for the first time in the Caribbean and was presented yesterday in the Dominican Republic as an innovative solar lighting solution.