Approval of nine free-trade zones and two industrial parks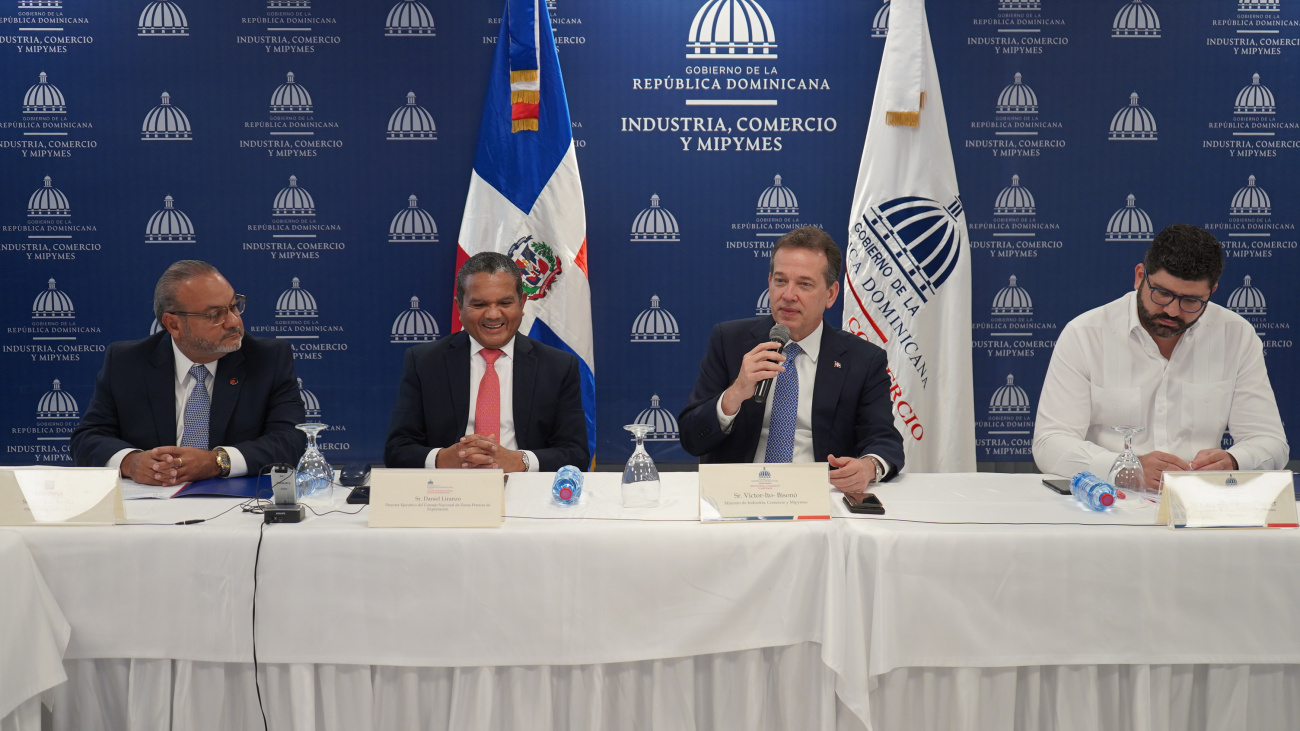 Source: Presidencia de la República Dominicana
The National Council of Export Free-Trade Zones (CNZFE) has approved the establishment of nine new free-trade zone companies and two industrial parks across the country, creating 2,127 direct jobs. The new companies approved in the Board of Directors' ordinary session will invest 3,173 million pesos and plan to generate foreign currency worth 12.3 million dollars.
Meanwhile, the two industrial parks will be built in the provinces of Santo Domingo and Espaillat. It is estimated that both will cost 240.8 million pesos to build and will generate 3.7 million dollars in foreign currency. The MICM minister, Víctor -Ito- Bisonó, presided over the council meeting and expressed his satisfaction with the positive numbers displayed by the free-trade zone sector, "which, for the second consecutive year, registers double-digit growth," he added.
Similarly, he stated that the sector is an important source of capital injection for the Dominican economy, as well as the creation of direct jobs and increased exports. Daniel Liranzo, executive director of the CNZFE, stated that the approved companies will engage in textile manufacturing, call center services, biofertilizer production, jewelry, labels, footwear, and other activities. This brings the total number of companies approved by the Luis Abinader administration to 204.