Tuesday is the deadline to renew your vehicle registration card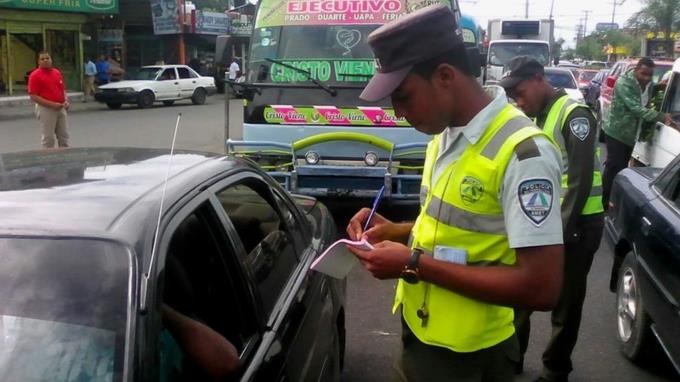 Santo Domingo, DR.
At noon yesterday, the General Directorate of Internal Taxes (DGII) had registered the sale of 1,369,216 tags out of the 1,684,837 vehicles eligible for renewal, leaving a total of 315,621 when there are only three days left to expire the deadline given for this procedure.
According to the DGII, RD$2,261.2 million have been collected for renewing tags out of the estimated RD$2,734.1 million.
According to the data provided by the DGII through the institutional web portal (www.dgii.gov.do), 130,729 tags were sold, 40,768 in DGII offices, and 1,197,719 in authorized financial entities and cooperatives.
Through a note sent to the media, the collecting entity reiterated that the term for the sale of tags without surcharges through authorized financial entities expires next Tuesday (January 31). For that reason, it recalled that there would be no extension, and those who do not renew on time must do so through a Local Administration with the payment of a penalty in addition to the amount of the tax.
The DGII suggested to the taxpayers who own motor vehicles that they take advantage of these last days of the given term to renew their tags and avoid sanctions.
Sanctions
The DGII indicated that the amounts corresponding to the sanctions for non-renewal are maintained during the established term: RD$2,000.00 (surcharge) for vehicles that renew after January 31, 2023.
The payment of the penalty for vehicles without renewing the tag in the period 2021-2022 is RD$2,100.00 (RD$2,000.00 for the concept of penalty for non-renewal + RD$100.00 for administrative cessation).
Likewise, RD$3,100.00 will be paid for vehicles without renewing the 2020-2021 tag and previous years (RD$3,000.00 for the concept of a penalty for non-renewal + RD$100.00 for administrative cessation).
Collections 2021
The total collection for motor vehicles in 2021 was RD$21,255.4 million, showing an increase of RD$9,432.5.5 million in relation to the previous year.
The collection for the issuance of the first license plate increased by RD$6,305.8 million; due to the renewal of tags, it increased by RD$1,742.9 million; for transfers increased by RD$826.7 million.
Likewise, the tax for CO2 emissions increased by RD$427.7 million; for the concept of change/renewal of license plates increased by RD$59.2 million, and for duplicate registrations, it was reduced by RD$25.2 million.