Tourism fair dedicated to the Dominican Republic in Colombia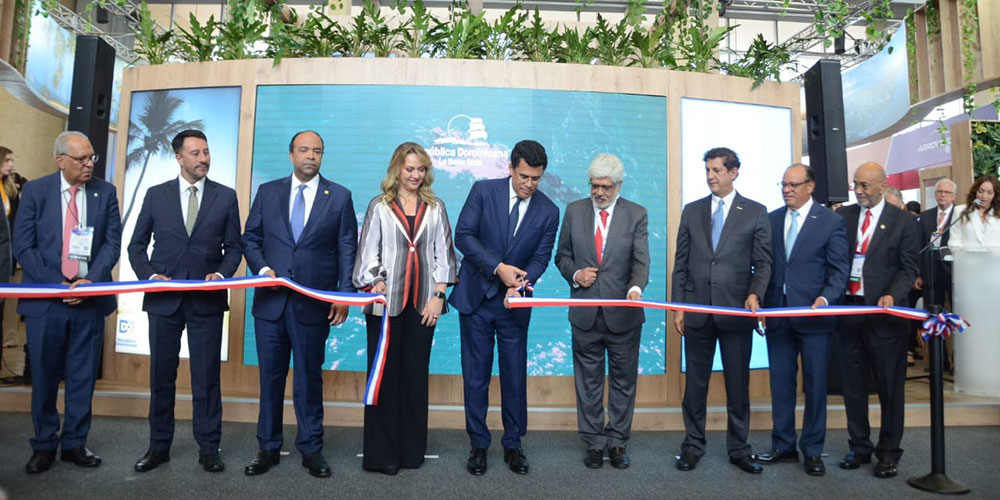 The president of Colombia, Gustavo Petro, led the formal opening ceremony of the Anato 2023 tourist showcase that takes place from the 22nd to the 24th of this month. The Dominican Minister of Tourism, David Collado, and his Colombian counterpart Germán Umaña Mendoza participated in the ribbon-cutting of the fair's stand dedicated to the Dominican Republic as the guest country, which seeks to promote the destination of Santiago and the northern zone. President Petro attended the activity where he highlighted the importance of these events for Colombia. Prior to the ribbon cutting, the Minister of Tourism, David Collado, promised the CEO of Arajet, that the Cibao International Airport has two weekly flights to Colombia, with a direct Santiago-Bogotá route.
Before the announcement, the businessman José Clase said that he spoke with Félix García, president of the board of directors of the air terminal and he told him that he would provide all the necessary facilities for the new route. Engineer Manuel Estrella spoke on behalf of the businessmen of Santiago, who in his presentation highlighted the economic growth of the Dominican Republic in recent years. He maintained that the Dominican Republic has built political stability, legal security, and a stable property regime.
When talking about the benefits of the province of Santiago for tourism, he recalled that Santiago with three million inhabitants, as the center of the North region, has an impact with a united business community that has built hotels, an airport, and a model health center in the Caribbean and Central America.