Export sector employs more than one million people, study finds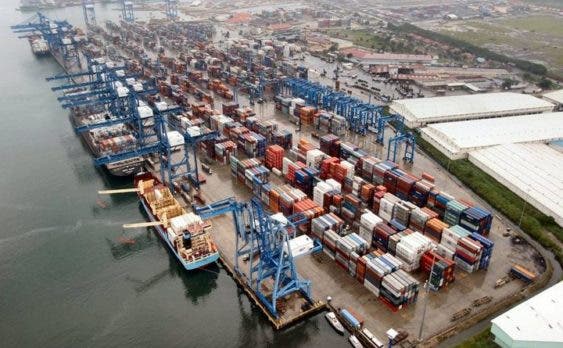 Manufacturing is the main engine of the country's export apparatus.
During 1990-2021, the average growth of national exports was 7.5%, placing it among the 20 fastest-growing countries in the world.
The goods export sector generates direct and indirect employment for more than one million people. Of these figures, 516,334 are direct, 399,761 are indirect, and 203,254 are induced jobs, i.e., related to the sector.
In total, the sector impacts 22% of the country's economically active population, said the president of the Dominican Association of Exporters (Adoexpo), Elizabeth Mena, during a meeting with journalists.
In 2021, the goods export sector had a share in the Gross Domestic Product (GDP) of 21.8%, a percentage that more than doubles the contribution of public consumption in GDP (which was 11.5%) and triples the portion of public investment in GDP with 3.1%, according to a study by the firm Apricus Consulting Group.
It highlights that during 1990-2021, the average growth of national exports was 7.5 percent, placing it among the 20 countries with the highest growth globally. Similarly, during this period, there was a significant diversification of both the export basket and export destinations.
In 2000, 88% of Dominican exports of goods went to the United States, and in 2021 this percentage is only 50%. The increase in exports to Asian countries, such as China, India, and Japan, is striking, said economist and founding partner of the firm, Juan Ariel Jiménez.
He indicated that at the regional level, the country is in sixth place in Latin America with the highest export dynamism, only surpassed by Mexico, with 10.8%; Paraguay, with 10.5%; Brazil, with 9.6%; Ecuador, with 9.5%; Costa Rica, with 9.1%.
The study reveals that the export sector generates 404,000 jobs for women and 715,000 for men. And about 77% of the jobs that the export sector is estimated to create are for people with pre-university education, according to the study.
Untapped potential
The president of Adoexpo stressed that there is still much-untapped export potential, as various estimates show that the country could still export 50 percent more.
She recalled that the country launched the National Plan for the Promotion of Exports, which aims to triple exports between 2020 and 2030.
Mena highlighted that some countries demanded the articles produced in the Dominican Republic and affirmed that the companies could supply this demand. Therefore, they only have to increase production and apply the capacities of their plants.
She also added that it is essential that the public sector continues to support exporters and reduce obstacles and streamline bureaucratic processes.