Industries contribute 58.5% to economic growth in the Dominican Republic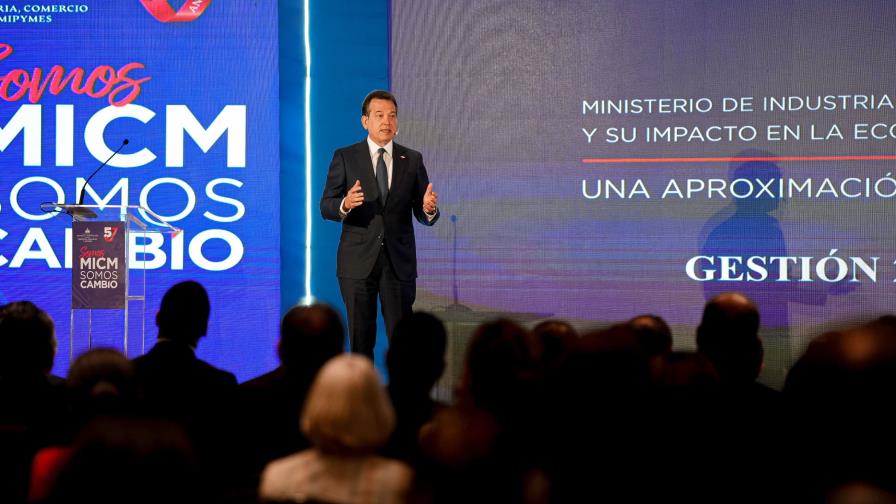 Santo Domingo.- The Dominican Republic experienced significant economic growth between 2021 and 2022, with the Ministry of Industry, Commerce, and MSMEs (MICM) playing a leading role in driving this expansion.
According to a study conducted by macroeconomics expert Magín J. Díaz and presented by the MICM, sectors such as free zones, local manufacturing, commerce, construction, transportation, storage, and other services contributed 58.5% to the overall economic growth during the mentioned period.
The study analyzed the contribution of MICM-related activities to the Dominican economy based on available statistics, focusing on five pillars: economic growth, foreign currency generation, labor market, contribution to the treasury, and productive chains.
Díaz highlighted the significant impact of these sectors on the economy, stating, "They were the sectors that fueled 60% of the economy. Not many sectors have exceeded their pre-COVID trends, with free zones being the most prominent, exceeding their trend by 10%."
Magín Díaz presented these findings at an event commemorating the 57th anniversary of the Ministry of Industry, Commerce, and MSMEs. He pointed out that positive developments in foreign exchange-generating activities, including foreign direct investment and remittances, have contributed to exchange rate stability and bolstered the country's gross international reserves, which represented 12.7% of GDP by the end of 2022, surpassing the International Monetary Fund's recommended threshold of 10% of GDP.
The Minister of Industry, Commerce, and MSMEs, Víctor "Ito" Bisonó, shared insights from the study, stating that the economic sectors within the MICM's scope accounted for two-thirds of total sales in the economy and over 60% of market production. He emphasized that these sectors contributed nearly 60% of the accumulated GDP growth between 2021 and 2022. Notably, the manufacturing industry in free zones exhibited a GDP growth rate 10% higher than its pre-pandemic trend.
Bisonó further highlighted the role of foreign direct investment in the Dominican Republic's economic recovery, noting that almost 40% of the FDI received by the country during 2021-2022 was directed toward sectors under the MICM's purview. Additionally, these sectors accounted for approximately 80% of the country's goods exports during the same period.