Nobel Prize laureate in Economics values ​​Dominican Republic seeking to improve public policies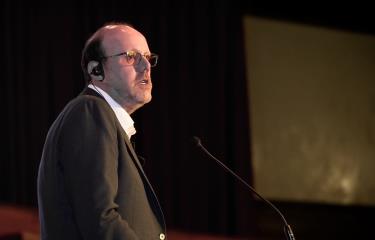 Santo Domingo.- American economist Michael Kremer, a 2019 Nobel Prize laureate in Economics, has praised the Dominican Republic's initiative to improve its public policy evaluation system. During his visit, Kremer discussed possible evaluations of various government programs in collaboration with the Dominican Government, including Oportunidad 14-24, English by Immersion, and pilot programs in sexual education and robotics applied in teaching.
Kremer emphasized the importance of using scientific evidence to support public policies and decisions, highlighting that such evaluations serve as valuable learning tools for public institutions to refine their strategies. He acknowledged the Dominican Republic's commitment to learning and engaging in evaluations, which is not the case everywhere.
The Minister of Economy, Planning, and Development, Pável Isa Contreras, emphasized the need to expand the evaluation practice of public policies in the country, highlighting that evaluating goes beyond auditing and is about measuring the efficiency, effectiveness, and impact of policies to make informed decisions. Collaborating with Kremer and his team represents a step toward institutionalizing this practice.
The Ministry of Economy, Planning, and Development is in the process of formalizing an agreement with the University of Chicago and the Development and Innovation Laboratory to create a public policy evaluation unit within the ministry, further promoting the exchange of knowledge.
The programs developed in collaboration with the American laboratory focus on forming specialized human capital, which is seen as a means to reduce the need for social subsidies in the future. The government aims to reduce social subsidies as young people enter the labor market competitively.
Michael Kremer received the Nobel Prize for his work on an experimental methodology to alleviate global poverty. He currently serves as a professor of economics and public policy at the University of Chicago and leads the Development and Innovation Laboratory (DIL) for the university.