US Embassy in the Dominican Republic donates command tents to the Emergency Operations Center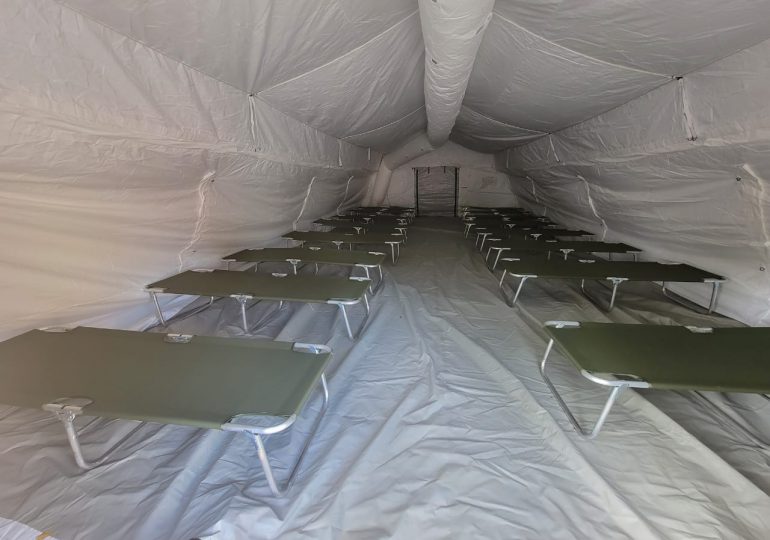 Santo Domingo.- On Friday, the United States Embassy in Santo Domingo made a generous donation to the Emergency Operations Center (COE), consisting of four command tents equipped with a minimum of 135 mobile stretchers, blankets, and sheets.
Patricia Aguilera, the Chargé d'Affaires of the US Embassy in the Dominican Republic, emphasized that this donation symbolizes the strong bonds of friendship and cooperation between the United States and the Dominican Republic. She also noted that over the past two decades, the US Government has contributed more than $17 million, which includes the donation of five mobile field hospitals, four Mobile Emergency Coordination Centers, defibrillators for cardiac arrests, and the latest contribution of four emergency response and coordination tents, among other equipment.
Juan Manuel Méndez García, the director of the COE, expressed gratitude on behalf of the Dominican government for the donation, valued at a minimum of $35,000. He highlighted the significant enhancement these resources would bring to emergency response efforts.
Following the donation ceremony, the Chargé d'Affaires and other US Embassy officials familiarized themselves with the structure and operations of the COE. They toured the facility's emergency response facilities and were presented with a distinguished visitor medal as a token of appreciation.