Banreservas attended the Word Travel Market to attract more tourism investments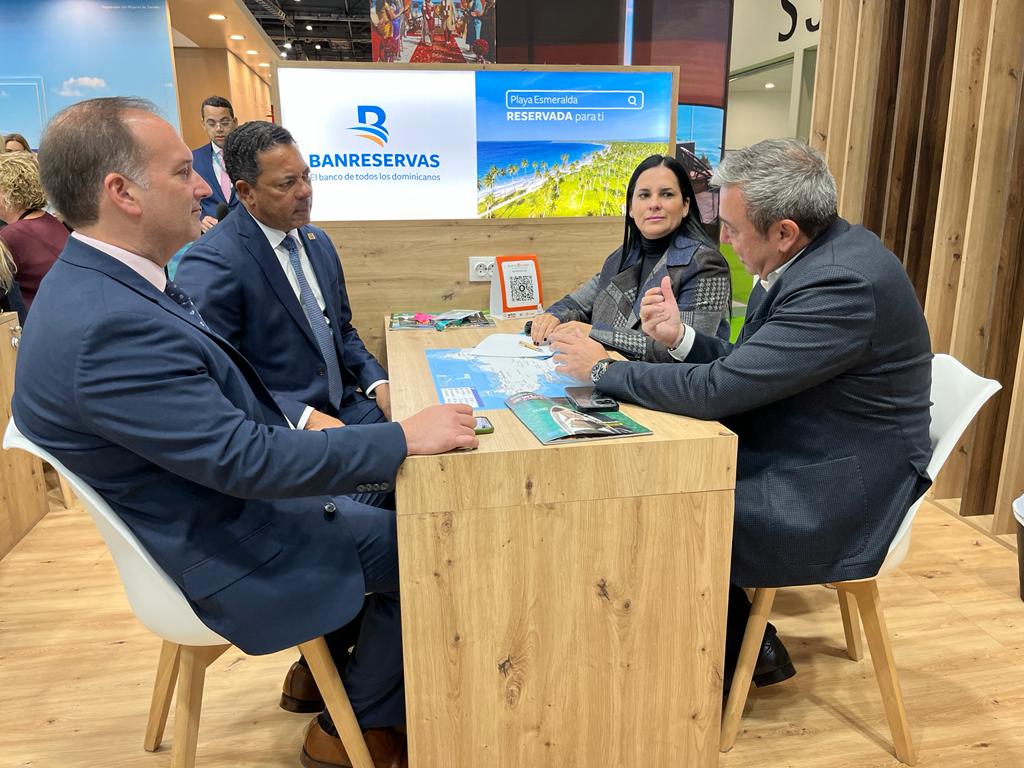 London.- The Reserve Bank of the Dominican Republic recently participated in the World Travel Market 2023 tourism fair with the goal of establishing direct contact with leading hotel chains worldwide and attracting new investments to the country's tourism sector.
The annual event brings together senior executives from hotel groups, providing a platform to expand networks, connect with clients, and negotiate significant agreements. The Reserve Bank has been a consistent participant in this event since 2015.
The Dominican Republic stand at the fair was inaugurated with the presence of the Minister of Tourism, David Collado, and prominent business figures like Luis Emilio Amiama from Central Romana Corp, along with key executives from the Dominican banking sector.
This year's fair, held from November 6 to 8 at the Excel exhibition center in Docklands, featured the participation of prominent hotel groups including Karisma Hotels & Resorts, Blue Diamond Resorts, Bluebay, Palace Resorts, Faranda, Hyatt Inclusive Collection, ITM Group, Grupo Posadas, RCD Hotels, Lopesan, MGM Muthu, and Park Royal Hotels & Resorts, which is part of the Royal Holiday group.
The Dominican Republic has been receiving a growing number of visitors from England, with 131,124 visitors from England until October of the current year. This reflects the country's increasing importance as a European tourist destination. In 2022, the total number of visitors from England reached 188,063 travelers. The Dominican Republic is becoming a favored tourist destination in the Caribbean for English travelers and tourists from other European countries.
The appeal of the Dominican Republic lies in its natural beauty, cultural attractions, renowned golf courses, and the availability of direct flights from London to Punta Cana through airlines such as TUI and British Airways, which have contributed to the growth of English tourists in recent years.