Government continues looking for alternatives to protect national production from DR-Cafta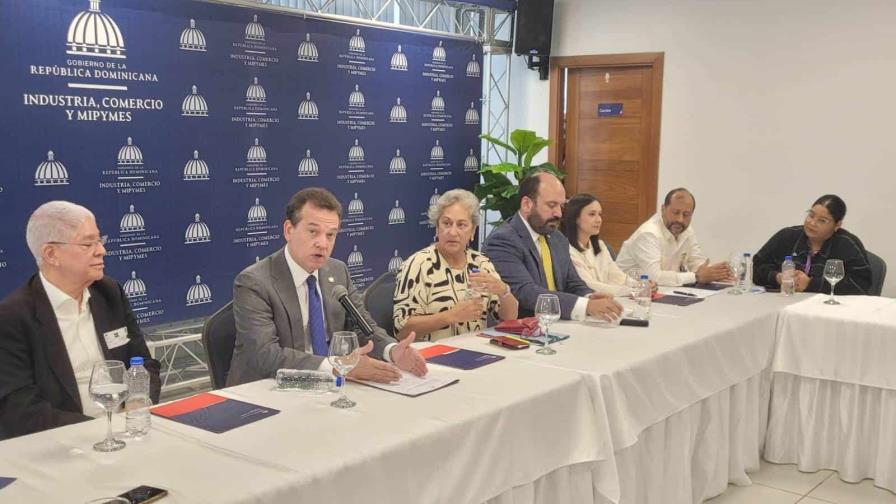 Santo Domingo.- The Dominican Republic-Central America-United States Free Trade Agreement (DR-CAFTA) continues to be a subject of debate in the country, especially concerning its potential impact on Dominican agricultural producers, including those in the rice and livestock sectors.
The Minister of Industry, Commerce, and MSMEs (MICM), Víctor "Ito" Bisonó, stated that the government has been collaborating with stakeholders in the rice sector to ensure they are aligned in protecting national production. He emphasized the importance of addressing legal aspects and seeking expert advice to navigate this complex issue.
Vilma Arbaje, Vice Minister of Foreign Trade at MICM, discussed internal measures taken to support producers when North American products can enter the Dominican Republic without tariffs. These measures include improving the efficiency of productive processes, such as planting, harvesting, and more, particularly in the case of rice production. She highlighted the significance of rice as a staple food in the country and the large number of provinces and producers involved in its production.
Arbaje clarified that DR-CAFTA does not impose limitations on the entry of products into the country. Instead, they are exploring legally accepted figures to address the challenges posed by the agreement. The Dominican Republic remains committed to fulfilling its DR-CAFTA commitments, and its laws align with these commitments.
While the agreement's calendar ends in January 2025, the rules outlined in the agreement will continue to apply as long as the Dominican Republic remains a member of DR-CAFTA. Non-tariff measures, trade defense, public procurement, and dispute resolution mechanisms will remain in force.
Arbaje stressed that only products originating from DR-CAFTA countries can enter the Dominican Republic tariff-free, and importers must request preferential terms under the agreement.
The impact of the rice sector on the Dominican Republic is substantial, generating thousands of jobs and contributing significantly to the country's economy. The sector's self-sufficiency and surplus rice production have made the Dominican Republic an exporter of rice products.
In summary, the Dominican government is actively working with stakeholders to address concerns related to DR-CAFTA and ensure the protection and competitiveness of national agricultural production, particularly in the rice sector.