DGA presents in the United Kingdom the Dominican Republic conditions to host companies with a nearshoring model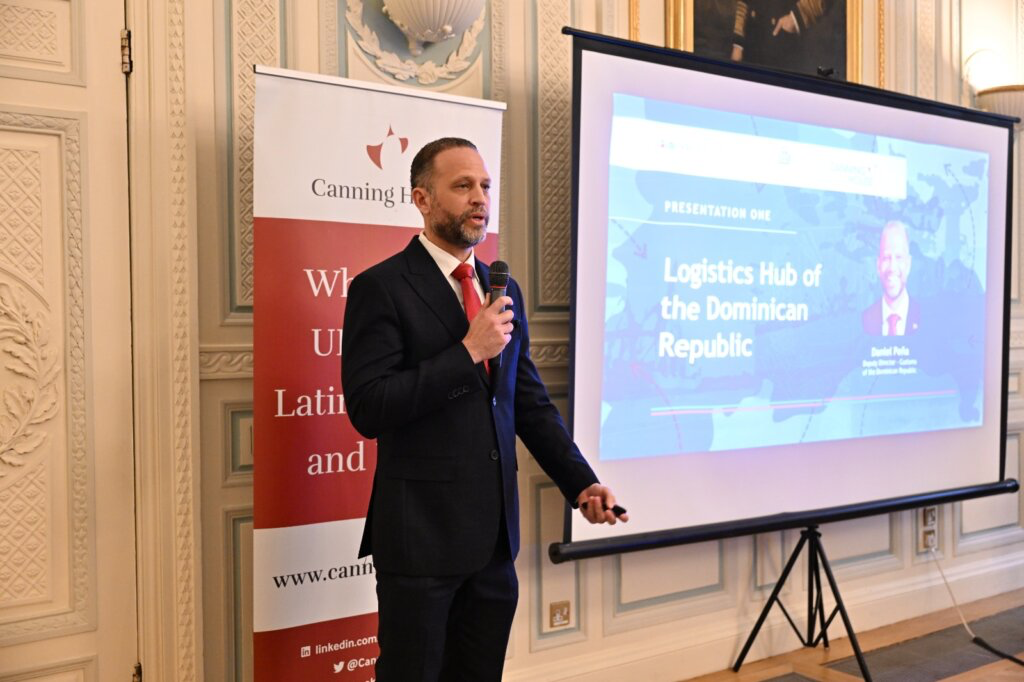 Santo Domingo.- The General Directorate of Customs (DGA) of the Dominican Republic showcased the country's logistics capabilities, storage spaces, technology, and modern legal framework for ports and airports to British investors and diplomats in London. The presentation aimed to position the Dominican Republic as an ideal logistics hub for UK companies looking to establish distribution or co-production centers for the Americas.
Daniel Peña, representing the DGA, highlighted various factors that make the Dominican Republic competitive in the logistics industry, such as reduced clearance times for goods, modernization efforts, improved technology, simplified processes, and risk management systems. He also mentioned the country's strong air and maritime connectivity and efficient postal delivery times.
The presentation noted that the Dominican Republic is the second country with the greatest air connectivity in the Americas, has a substantial number of maritime connections, and boasts efficient postal delivery. The country has 109 exporters conducting digital processes, and the number of countries to which they export has increased significantly.
The discussion emphasized the growth in trade between the Dominican Republic and the United Kingdom, with a focus on key export products like bananas, avocados, and personal care items.
The Dominican Week in the UK 2023 aims to promote trade and cultural exchange between both nations, with a delegation of over 100 businessmen and officials participating in events and meetings to strengthen economic ties.