Insurance companies reaffirm commitment to those affected by tropical disturbance rains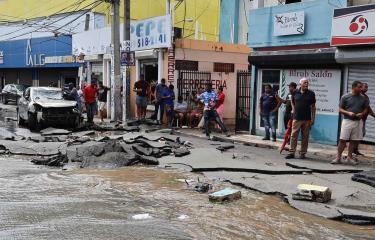 Santo Domingo.- The Dominican Chamber of Insurers and Reinsurers (Cadoar) has expressed support for those affected by the recent floods caused by heavy rains in the Dominican Republic. Franklin Glass, the Executive President of Cadoar, emphasized their commitment to assisting policyholders in recovery efforts. He reassured clients that member companies are dedicated to fulfilling their insurance obligations. Glass encouraged policyholders to initiate the claims process with their insurers or intermediaries, ensuring proper documentation of damages.
Cadoar has mobilized specialized teams to accelerate claim assessments and payments, aiding in quick recovery. Glass highlighted Cadoar's collaboration with authorities and organizations to support policyholders during this challenging period.
The organization represents various insurance companies, including Atlántica Seguros, Seguros Ademi, and many others, all committed to providing support and services to those impacted by the floods.