Odebrecht scandal shakes the ruling party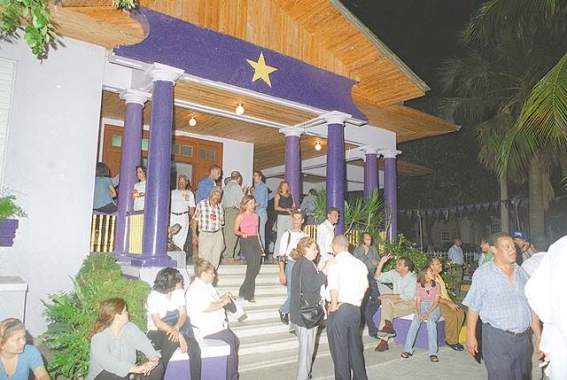 PLD main offices
Santo Domingo.-  The Odebrecht juggernaut has shaken Dominican Republic's ruling party (PLD) and stoked by a senior leader's assertion that he had warned its top echelon of ballooned costs of public works by the Brazilian company.
The statement by PLD Political Committee member Felix "Felucho" Jiménez drew quick rebuttal by his colleague Franklin Almeyda, who accused him of speculating, and demanded that he submit the alleged evidence to the National District Office of the Prosecutor
"Felucho Jiménez should take it to the courts, not the Political Committee, take it and say what you're going to submit in your hands to see what you're saying," Almeyda said.
"You are in a field of speculation. Felucho grab your file and take it to the District Attorney," he said and insisted. "He is speculating, and you cannot speculate, this is like playing the numbers and the betting parlor."
He also complained that the PLD's echelons arenot functioning, which causes those situations because of what's happening from that party. "For not meeting, the party is lacking operations, having become nothing more than an electoral machine and have neglected our day to day life."
He added that the fight against corruption must take place in the courts and not in the Political Committee.