Hundreds held, guns, autos seized as Dominican Republic troops hit the streets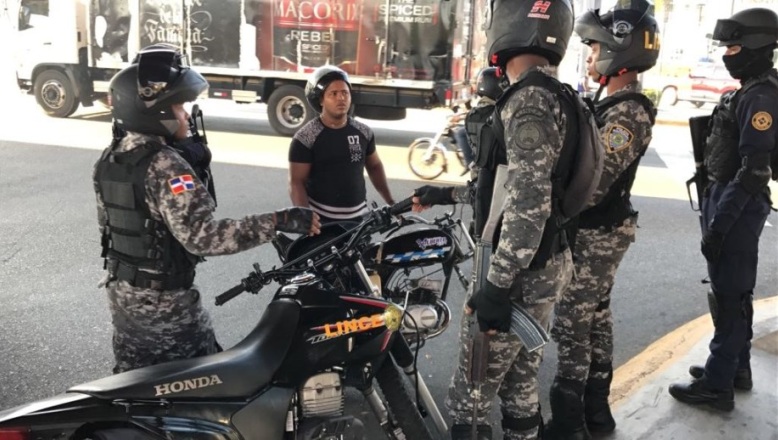 SWAT team detains a biker. Photo elnuevodiario.com.do
Santo Domingo.- 1,309 people under arrest, dozens of weapons seized and vehicles and motorcycles impounded are the result of the joint military and police patrols throughout Santo Domingo Este and toll stations on the Las Américas and Samaná highways.
Since 6pm Friday National Police and military patrols set up checkpoints at the capital's four major bridges, extending the searches of vehicles as far east as the resort town, Boca Chica.
Senior officers told reporters that all those detained were taken to the various police precincts in Santo Domingo Este, Boca Chica and La Caleta, where they are subjected to background checks.
They said that among those arrested are people sought for various crimes, including rapes and fraud, and with illegal weapons possession.
Local media report that many of the weapons seized in the last 24 hours lacked permits, others expired and still others carried with "dubious" documents.