Green anticorruption and impunity march heads to 3rd biggest city.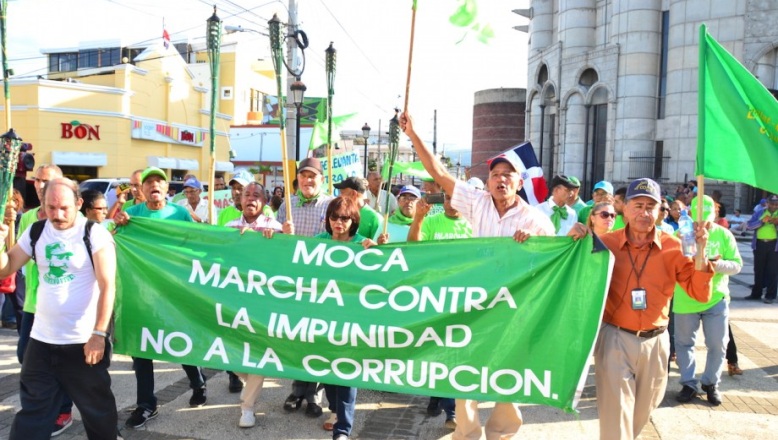 March held in Moca. File
San Francisco, Dominican Republic.- the Green March Movement on Thursday called on Northeast region residents to march on Sunday, April 23, to demand the end of impunity and corruption.
"The Northeast Marches," says the call for a peaceful protest set to start 10am on Sunday the 23rd, at the heart of the country's third biggest city.
The green march will cross the city and conclude with a rally, where representatives of organizations from the various towns of Duarte and other adjacent provinces are expected to attend.
The Green March Movement has recently organized massive rallies in Santo Domingo and Santiago, where rebuke of impunity and corruption has gathered steam across the country resulting from the numerous cases of graft which have gone punished.
The Odebrecht scandal is the most notorious case, in which executives are behind bars in Brazil on admitted bribes in several countries among them Dominican Republic, where the company allegedly ballooned costs of public works.