Prosecutors seek more time to probe the 'other' Brazilian scandal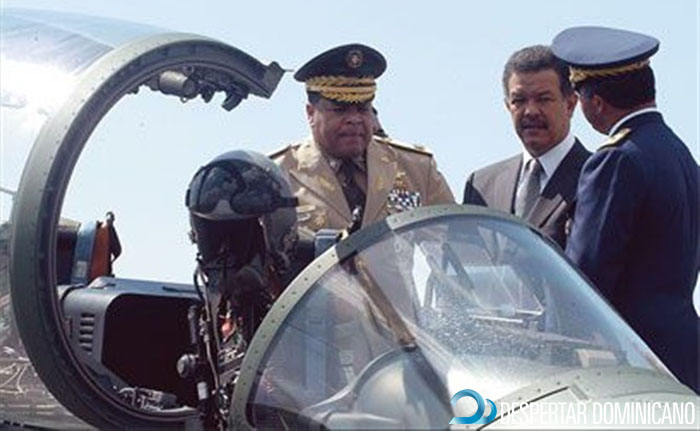 Former president Leonel Fernandez speaks with Rafael Peña Antonio on a Super Tucano.
Santo Domingo.-  The Office of the Anticorruption Prosecutor (PEPCA) on Monday asked to extend the investigation into the Brazilian plane maker Embraer's admitted US$3.5 million bribe paid to secure the purchase of eight Super Tucano aircraft.
The request in the case which is known as the "other Brazilian scandal" after Odebrecht, was filed yesterday at the National District 3rd Instruction Court, prior to suspending the hearing of mandatory review of the pretrial detention of to Dominican Air Force Col. Carlos Piccini.
The deadline would expire next Tuesday to file charges against Piccini, former Defense minister Rafael Peña Antonio, and businessmen Daniel Aquino Hernández and Daniel Aquino Méndez.
The prosecution seeks more time to present conclusive evidence in the case which US and Brazil authorities say involve government officials, and members or former members of Congress.
Embraer admitted having earned more than US$83.0 million by paying through US subsidiaries to bribe officials in the Dominican Republic and other countries.
The trail of emails between Piccini and Embraer executives uncovered the identity of the codefendants.