Medina's attitude on trash crisis smells of fish: Opposition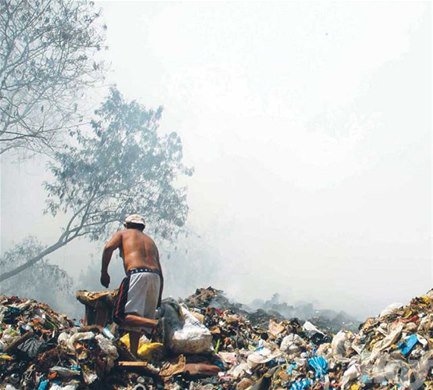 Duquesa, stink and smokescreen
Dominican Republic.- The head of municipal affairs of the major opposition party (PRM) on Wednesday accused president Danilo Medina of backing Lajun Corp. with his "attitude of indifference" to the garbage crisis, because that company's owner and he are friends.
Waldys Taveras said only the close ties between Medina and Lajun CEO José Luis Asilis could allow that company to operate illegally, violating sanitary and environmental norms.
"Only with the support of president Danilo Medina, can Lajun Corporation have as head of operations a high ranking military officer of the Dominican Navy. The Environment Ministry allow this company to operate without the environmental license," said the PRM leader.
Taveras also called "incomprehensible" the Justice Ministry's lack of action on the Chamber of Deputies Contracts Commission report that the alleged sale of the land where the Duquesa landfill operates didn't even pass through Congress.