Protesters voice dire warning to Dominican Republic's Govt.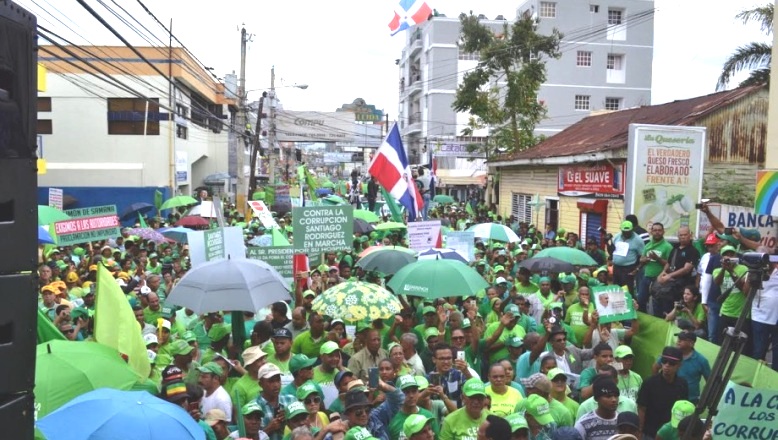 Santo Domingo.- Thousands of people from across the country marched through some streets of Dominican Republic's third biggest city on Sunday, and issued a dire warning to demand punishment for corrupt government officials and an end to impunity.
The protest by the grass roots movement Green March departed from downtown from where participants walked several kilometers to another area of the city to read the manifesto of San Francisco de Macoris in which Catholic priest Ramón Alejo (Padre Moncho) called for concrete actions by the authorities to bring corrupt officials to justice and confiscate their assets to be invested on the most vulnerable sectors.
He made a dire warning to the government headed by Danilo Medina: "If the present regime of impunity continues, the mobilizations could become "rebellious and lead the corrupt and their allies the worst catastrophe ever conceived."
"Let all corrupt politicians listen, the Green March is a peaceful movement. Tens of thousands of Dominicans, fundamentally the young, are raising the anti-corruption paradigm and impunity, we manifest and demand with indomitable and uncontrollable firmness a political regime of consequences for criminals," the prelate said.