Greens proclaim the end of fear, rebuke Govt. corruption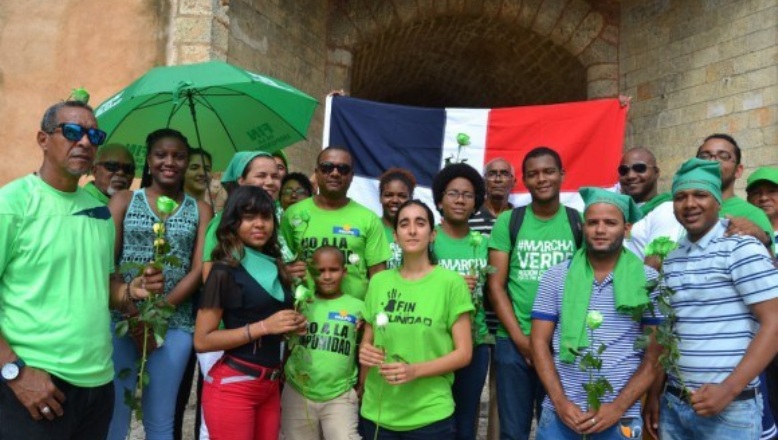 Greens at Altar de la Patria. Photo elnuevodiario.com.do
Santo Domingo.- The Green Movement on Monday proclaimed the end of fear of the citizens who rebuke what they call the illegal actions by president Danilo Medina's administration, to distract or stigmatize their demand for justice.
In response to the "veiled threats" by the National Investigations Dept. (DNI) and Interior and Police minister Carlos Amarante's unpunished admittance of violation of privacy, the movement reiterated the peaceful, exemplary and permanent fight to end impunity.
March in the South
Speaking at the Altar de la Patria in Independencia park, the Green Movement called on the entire population of the southern provinces and the rest of the country to support the March of the South on May 21.
"In the Dominican Republic, the fear is over. It is time to do justice and the citizenship is no longer afraid of the partners of corruption and impunity that operate from the State," the group said at the foot of the statues of Founding Fathers Juan Pablo Duarte, Francisco del Rosario Sánchez and Matías Ramón Mella.