DEA, NYPD bust Dominican 'Uber drivers' on drugs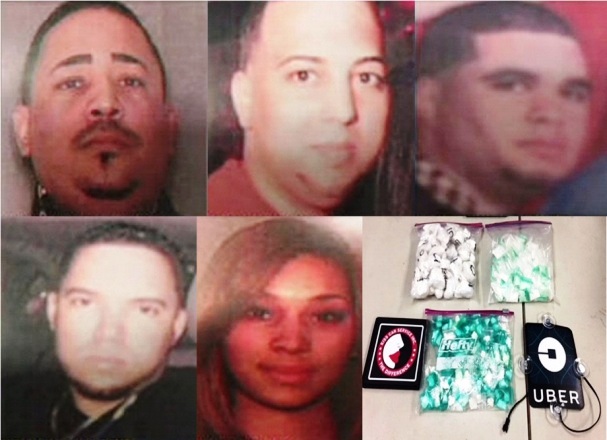 Dibanny Cortorreal Marte, Oscar Tejada Almonte, Miguel La Paz Lugo y Selena Santos
New York.- A year-long investigation led Drug Enforcement Administration (DEA) agents and NYPD officers to arrest several Dominicans who posed as Uber taxi drivers to distribute heroin and cocaine to more than 100 buyers in Upper Manhattan and the Bronx, authorities said.
Miguel de la Paz , Alfredo Almonte, Selena Santos, Roberto Toribio, Oscar Almonte and  Dibanny Marte forged Uber logos, to pose as taxi drivers and deliver the drugs without raising suspicion.
The alleged ringleader, Alfredo Tejada-Almonte, 34, and his five companions were arrested on Grand Concourse Av., the Bronx, and now face federal drug charges.
The group allegedly stored the drugs in an apartment in Washington Heights, Manhattan.
Seized during the searches were one kilo of cocaine, five vehicles, a drug press and more than 22,000 dollars in cash. According to the investigators, one of the vehicles had a hidden compartment to store drugs.