Dominican leader stunned by scandals, broken promise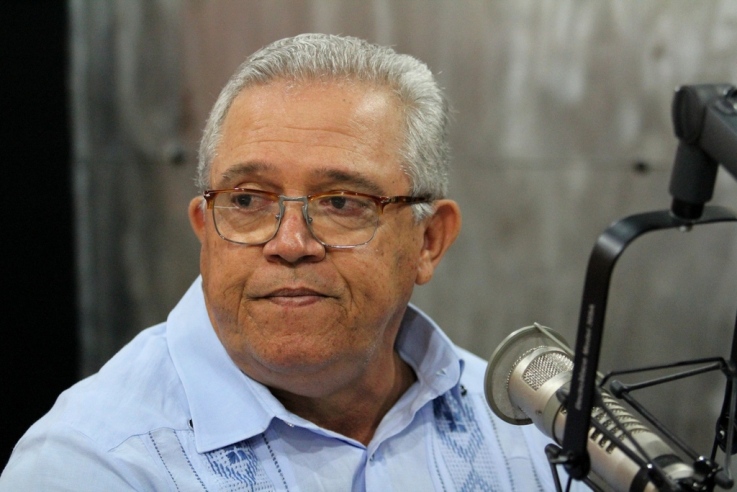 Jose Dominguez...did he or...
Santo Domingo.- A year after being reelected for his second term, corruption scandals seem overwhelm and corner president Danilo Medina's administration, which has been rocked by society's pressure against impunity above all.
The biggest questions to his term in office come from the bribes paid to officials by the construction company Odebrecht, to secure lucrative contracts for public works.
The case, which has become the sharpest thorn in the government's foot, not only has led to social rejection through the Green March, but also targeted by the Justice Ministry.
Amid the process came to light Alicia Ortega's revelation, which questioned the "vast emporium" of the former head of Transport Reorganization Office (OPRET) former director Diandino Peña. It emerged that the close collaborator of former president Leonel Fernandez has companies and other apparently-undeclared assets.
In a sort of counterattack, Medina fired Peña within four days of the scandal, although an investigation has yet to be announced.
Medina's term has also been affected by the irregular sale of lands for RD$80 million the State conglomerate CORDE, in the Los Tres Brazos barrio in Santo Domingo Este.
That scandal forced Medina to fire then CORDE director Leoncio Almánzar, and dissolved agency, as well as to order an investigation, although no details have been released thus far.
Another scandal was sparked by the murder of two radio announcers in San Pedro de Macorís, where a ring of scammers managed the sale of lands of the State Sugar Council,  whose director José Domínguez was fired and still awaits charges.
Other thorny cases include the purchase of eight Super Tucano aircraft for US$93.6 million to the Brazilian plane maker Embraer, in which former Armed Forces secretary Rafael Peña Antonio and Air Force Col. Carlos Piccini allegedly took US$3.0 million in bribes.
Medina, who has yet to reach his first year of his second term, is swamped by scandals linking some of his senior officials, who in most cases aren't charged.
Medina's promise
The big question is whether Medina will keep his word, voiced almost as a promise in his speech before Congress on February 27 "There are no sacred cows in this government. I made a commitment before God, before my family and my country…whoever falls."