US$92.0M money trail in Dominican Republic's biggest corruption case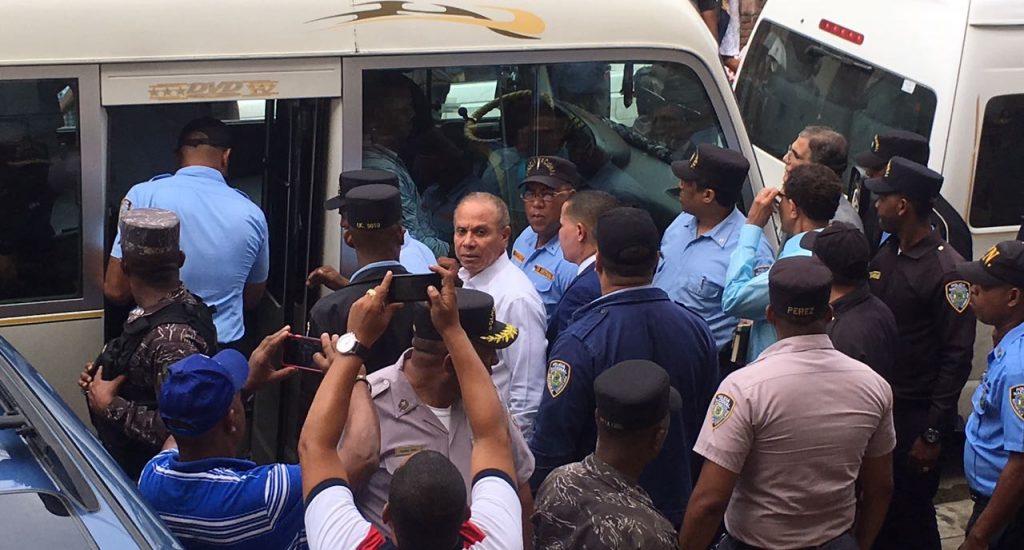 Angel Rondon arrested. Photo elnuevodiario.com.do
Santo Domingo.- The indictments in the Odebrecht case reveal that the contracts for the 17 works built by the Brazilian company, including the Punta Catalina coal-fired power plant, were awarded through bribes from Ángel Rondón, to officials of the Dominican government using offshore companies, owned by the defendant and Odebrecht.
According to the indictment, the Punta Catalina contract was awarded on April 14, 2014 to the local conglomerate Ingeniería Estrella, represented by Manuel Estrella, was contracted by the Dominican State-owned Electric Utility (CDEEE), for US$2.74 billion.
It also lists among the works the Northwest aqueduct (2002), Pinalito dam (2002), Palomino dam (2005), Samaná aqueduct (2005), Hermanas Mirabal aqueduct (2010), Casabito (Constanza road (2010), Corredor Duarte 2 (2011), La Romana beltway (2008), Duarte Corridor (2009), Bávaro-Miches-Sabana de la Mar road (2010), El Río-Jarabacoa road 2012), Ciabao-Sur Road (2012), Ecoways of Santiago (2012), and Eastern Tourist Boulevard (2012).
It names Rondón as the person distributed the bribes and who actively participated in the influence-peddling scheme to secure the contracts and to approve loans in the Dominican Republic.
According to a deposition in Brazil by Marcelo Odebrecht, Rondón was hired by the company to lobby Congress to obtain approval of the loans, a statement corroborated by Brazilian witnesses Ernesto Sá Viera Balardi and Marco Antonio Vasconcelos Cruz, both former executives.
The court papers also point to Rondón's actions to secure the contracts for the company and get Congress approval of the loans and their disbursements as well, as the result of the company's exclusivity with the accused, to avert his lobbying for competitors.
Transactions
It says Rondón's actions were conducted through his companies Lashan Corp. and Conamsa International, opening accounts in Antigua's Meini Bank, with the support of Odebrecht's "Structured Operations Division."
It also says that Rondón jointly managed to move millions in the national banking system on behalf of his closest relatives; was designated by Odebrecht to receive US$92.0 million for bribes, and handled over RD$844. 0 million and US$80.0 million from 2007 to 2017.
Indicted thus far
Ángel Rondón, senators Julio César Valentín and Tommy Galán (of the ruling PLD party), deputy Alfredo Pacheco (of the opposition (PRM), Industry and Commerce minister Temístocles Montás, PRM president Andrés Bautista, former government officials Víctor Díaz Rúa, Radhamés Segura, César Sánchez, Roberto Rodríguez, the former PRD deputy Ruddy González, Máximo D 'Oleo, Bernando Castellanos (now in Panama) and Conrado Pittaluga.
The prosecution has requested 18 months of detention to widen the investigation into those indicted for Odebrecht's admitted bribe, and being held in the Ciudad Nueva courthouse jail,.
On Wed. Supreme Court justice Francisco Ortega set the next hearing for June 6.