Jail time in Dominican Republic landmark graft case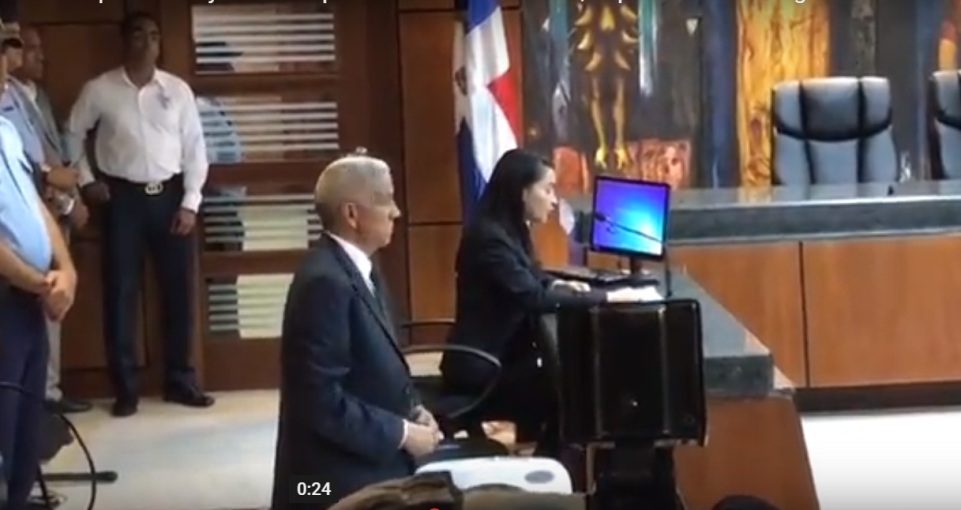 Santo Domingo.- Special Instruction judge Francisco Ortega on Wed. ruled pretrial detention for 8 of the 14 indicted in the Odebrecht US$92.0 million bribe case.
Ortega agreed with most of the prosecution's request fro pretrial detention against the defendants charged with giving or taking bribes in the landmark case.
The judge sent Ángel Rondón Rijo to one year pretrial detention at La Victoria prison, and Víctor Díaz Rúa and Conrado Pittaluga to nine months in the jail at Najayo.
Also sent to Najayo were Ruddy González, Andrés Bautista and Temístocles Montás, for six months, and three for César Sánchez and Máximo De Óleo.
Radhamés Segura and Roberto Rodríguez were placed under house arrest for 9 months, whereas senators Julio César Valentín and Tommy Galán and deputy Alfredo Pacheco were ordered to post RD$5.0 million bail and cannot leave the country.
Codefendant Bernardo Castellanos was stricken from the ruling until he returns from Samana.
All of the defendants were escorted out of the Supreme Court and returned to the jail at Ciudad Nueva, where they've been held since their arrest on May 29.