Dominican Col. was linked to Puerto Rican kingpin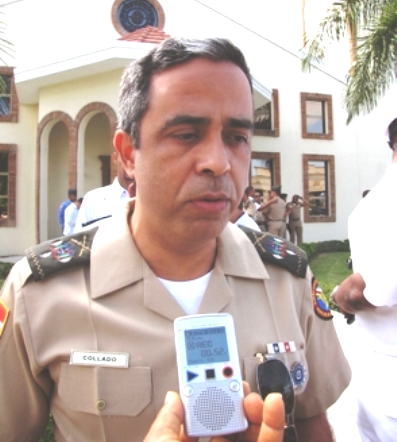 Rafael Collado Ureña. Photo elnuevodiario.com.do
Santo Domingo.- In the heels of the arrest of Dominican Army Col. Rafael Collado Ureña, in Puerto Rico, when he was about to carry out a drug deal, law enforcement agencies began an investigation, which includes determining whether the officer has assets in the country.
moreover, a source linked to the investigation quoted by diariolibre.com, revealed that the probe aims to establish which cartel he "worked" it and the exact amount of drug that he smuggled into Puerto Rico using his rank as a senior officer.
Collado and the other members of the group were arrested amid a transaction of 12.9 kilos of cocaine.
On Thurs. Defense minister Rubén Paulino ordered Collado's suspension and reported coordination with DEA ​​agents to transfer him back to the Dominican Republic.
Paulino said the investigation is being widened to determine the colonel's scope of participation.
Collado had close links to Col. Amado González González, the military arm of Puerto Rican kingpin David Figueroa Agosto.
Their friendship was so deep that he was one of the pallbearers carrying Gonzalez Gonzalez's coffin to the cemetery in 2009."
Once that episode occurred, the Defense Ministry recommended Collado's termination, but was rejected by the Executive Branch, then headed by president Leonel Fernandez.