Super Tucano case: Air Force Col. stays behind bars, prosecution gets more time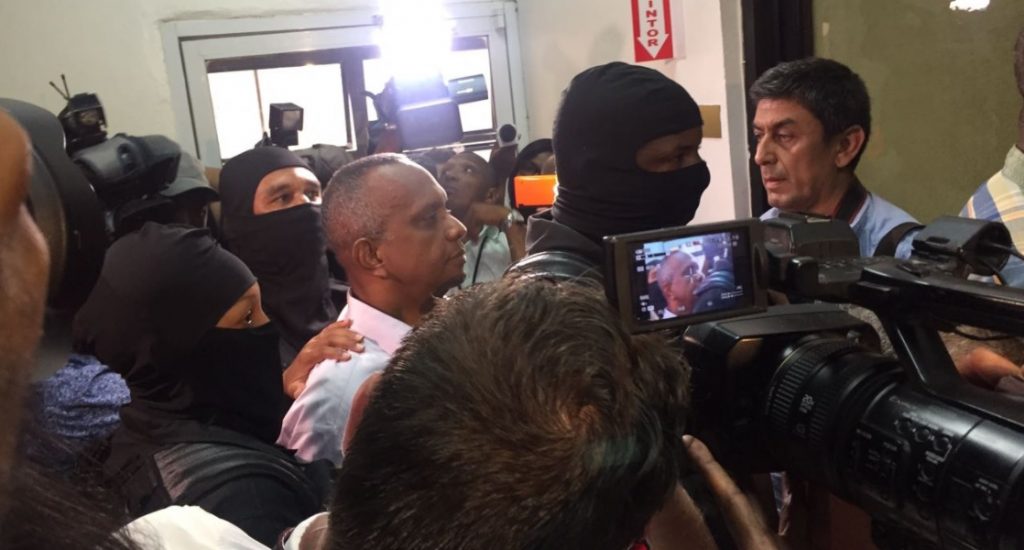 Carlos Piccini, escorted by hooded guards. Photo elnuevodiario.com.do
Santo Domingo.- A National District judge on Tuesday ruled to keep Dominican Air Force Col. Carlos Piccini behind bars and allowed he prosecution to widen the investigation into the Super Tucano airplane bribe case.
Third Instruction court judge Danilo Amador Quevedo extended Piccini's pretrial detention two more months and granted the same term to the Anticorruption Prosecutor's Office to expand his investigation and present conclusive evidence in the case of allegedly bribe by Brazil plane maker Embraer to sell eight Super Tucano warplanes to the Dominican Republic for US$94.5 million.
The judge also maintained the travel ban for codefendant and former Defense minister Rafael Peña Antonio as well as for business men Daniel Aquino Hernández and Daniel Aquino Mendez.
Amador set the next hearing to read the ruling for July 3, date from which the deadlines to submit further documents will begin.