Drug turf war shootout in northern town leaves 4 dead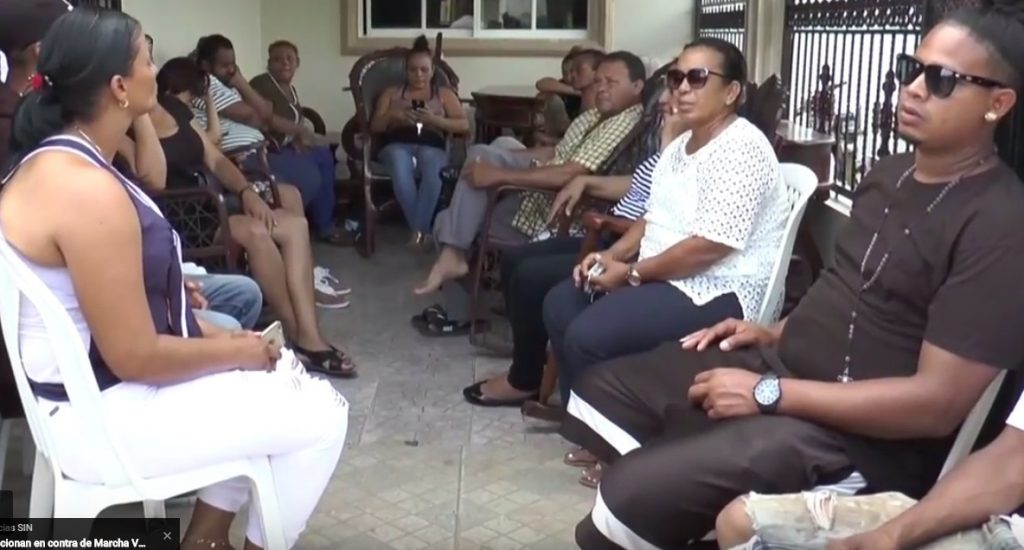 Wake for the deceased. Photo elnuevodiario.com.do
Salcedo, Dominican Republic.- Four people were killed in a shootout and three others were injured on Monday as rival gangs wage a turf war over drug sales in Salcedo, Mirabal province (north).
Police identified the victims as Beatriz Polanco, 66; Moisés Brito Abreu, 23; Erickson Wilson Pérez, 15, and another whose identity is unknown because they had no documents, but was said to be a resident of the city of Santiago. The Police said the injured are Kelvin Liriano, of 29 years; Estephanie Rosario of 18, and Fabián González of 19.
Residents of the barrios of El Mango and Villa Flor said two rival gangs shot it out over disputed drug sales.
National Police spokesman Nelson Rosario said several people have been detained and interrogated others as part of the investigation.