Landfill row festers as contractor rebuffs critique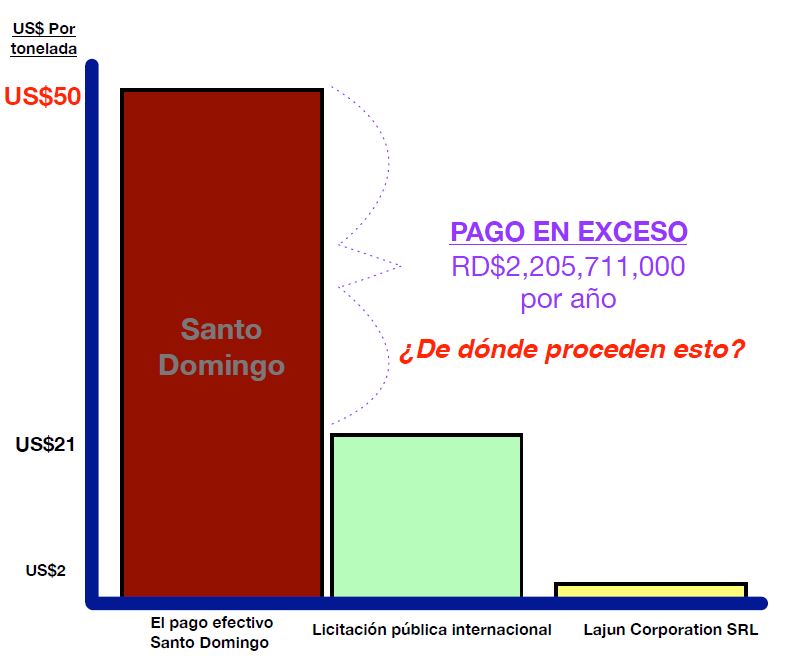 Santo Domingo.- Duquesa landfill contractor Lajun Corp. on Wed. rebuffed reports of unilateral reduction of the schedule to receive the trucks of trash collected in Greater Santo DOmingo.
"To clarify possible disinformation or misinterpretation of its true objective: to convey to public opinion its intention to operate correctly at a fair price per ton, Lajun Corporation reached an agreement with the administration for 30 days, from March 24, to find an independent arbitrator, of internationally recognized prestige, to analyze the objective costs of Duquesa's operation.
In an emailed statement, the contractor said the arbitrator ruled that the price that Lajún needs to operate optimally is US$9.0 per ton. "This important fact has not been explained to the public thus far. We note that we receive of average US$2.0 and, in some cases doesn't reach US$1.0."
"After almost 6 months, inaction has become the common denominator of this matter while Lajun Corporation continues to face insurmountable and inoperative costs without receiving the corresponding increase." The company said.
It said not only did the international referee endorses its position, the Economics and Development Foundation published a comparative analysis that Lajun says showed that the average price in the region is US$11.0 per ton.
"For these reasons we appeal to seek a joint and definitive solution with the administration but without delay, since the costs that are currently received are totally insurmountable, not just because Lajún states this, but also international referees and analysts."