Greens rebuff Ethics director's 'destabilization' critique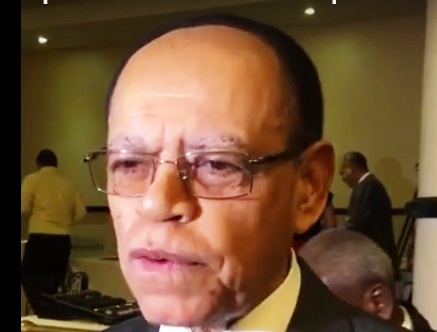 L. Cadet. File.
Santo Domingo.- Green March leaders Maria Teresa Cabrera and Carlos Pimentel on Wed. rebuffed critique by Ethics Commission director Lidio Cadet, who on Tue. said that a sector of the grassroots movement wants to disrupt the constitutional order.
"All the proposals of the green movement adhere to the institutional framework and are inscribed in the demand for enforcement of the law," they said in a statement.
"Those who've left the people on the street as the only way to demand to live in a state of law are those who have violated the Constitution and the law," Pimentel said, noting that having an ethical role in the State, Cadet shouldn't express himself in that manner.
"It's unfortunate that Mr. Lidio Cadet speaks in these terms considering the role that he exercises as head of Government Ethics and Integrity where they clearly weren't able to fulfill and progress in the fight against corruption in the Dominican Republic," he said.
For Cabrera, it's regrettable how officials express themselves about the mobilizations of citizens. "It seems to me that when they say that we want to destabilize, I think they mean that government corruption and impunity is what guarantees stability."