Two inmates seriously injured in La Vega prison riot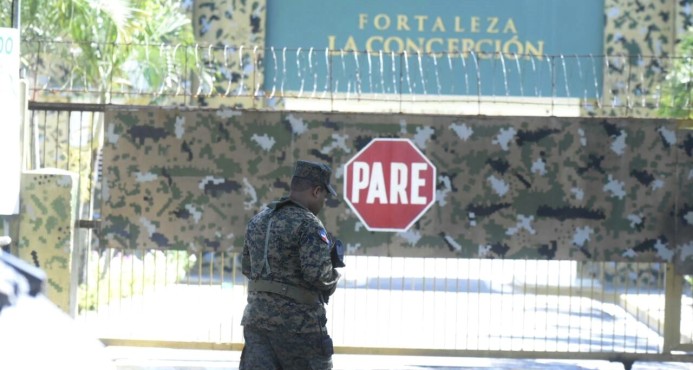 La Vega prison (image from diariolibre.com)
Santo Domingo.- At least two of seven inmates injured during a riot in La Vega prison are in serious condition, according to the doctors treating them at the city's Luis Morillo King Hospital.
The doctors were considering the option of transferring one of the injured men to the José María Cabral y Báez Regional University Hospital in Santiago.
The Public Health director in La Vega, Rafaelina Concepción, identified the men injured in the riot as Marcos Rosario, Isidro Morel de la Cruz, Ramón Antonio Rosario, Frank Félix Guzmán, Juan Moya, Enmanuel Almánzar Peña, Juan Eduardo Taveras and Alexander de Jesús Veloz.
Monday's incident was led by two rival groups of prisoners calling themselves "los cibaeños veganos" and "los capitaleños" vying for control of the prison.
La Vega appeals prosecutor Ramón Jacobo Vásquez said that the violence broke out as part of the dispute between two groups for control of the prison, which is not part of the new penitentiary system.
As news of the riot spread, relatives of people detained in the prison flocked to the surrounding area in search of information.