"Enough evidence" against high-ranking figures in Odebrecht case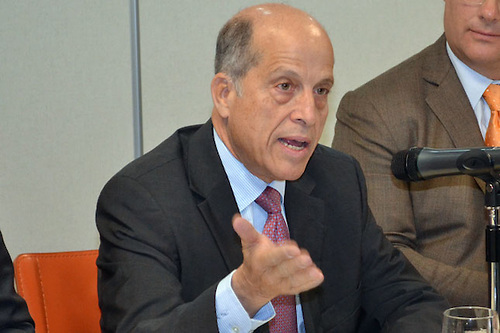 Max Puig of the APD (image from acento.com.do)
Santo Domingo.- Opposition politician Max Puig believes that enough evidence has been collected over the past few months to take high-ranking government officials to court as accomplices in the Odebrecht corruption case.
"The facts exist and they incriminate the high-ranking officials, starting with the president himself who funded his electoral campaigns with illicit funds provided by the criminal company and allowed a bribe center to be set up here, turning the Dominican Republic into a major international asset laundering hub," he said.
The president of the APD (Alliance for Democracy) minority party believes that the government has tried to divert attention from its criminal deeds by using all kinds of subterfuge, "some particularly reprehensible, such as inciting hatred against Haitian citizens living in our country." Puig was speaking at the Homeland Altar, where he was laying a floral wreath to commemorate the 25th anniversary of the foundation of his political organization.
The politician and academic says that the DR "has grown, but badly, creating and concentrating wealth and reproducing poverty."
He said it was essential to overcome the economic, social and political domination model.