National District authorities restrict heavy vehicles along Malecón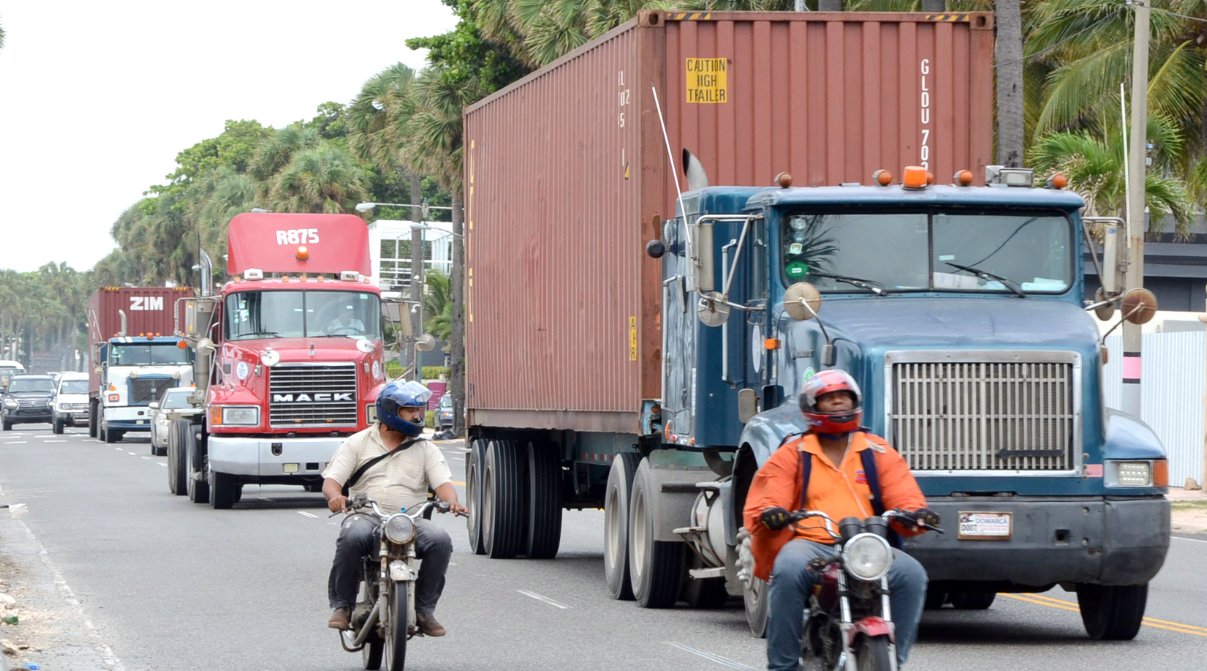 Heavy vehicles on the Malecón (image from eldia.com.do)
Santo Domingo.- Heavy vehicles will not be allowed to use the scenic seafront boulevard between Lincoln and Meriño avenues between 12 noon and midnight. The ban will be enforced from Monday to Friday, and on weekends the restriction will be extended to 24 hours.
The measure is part of a series of modifications made to National District Mayor's Office resolution 11-2012, which originally ordered the ban for 24 hours a day seven days a week.
Despite being introduced five years the total ban has never been effectively implemented, so a partial schedule is being established for its application.
"This measure is temporary until the Santo Domingo Bypass comes into service," says the second article of the resolution.
National District Mayor David Collado made the announcement on Thursday accompanied by representatives of the Industry Association, the Dominican National Transportation Federation (Fenatrado), the transport and hotel sector associations, and the Transportation Institute.
The Metropolitan Transport Agency (AMET) director, General Frener Bello Arias, who was also present at the announcement, said that alternative routes would be established to ease transit for these vehicles. He mentioned Máximo Gómez and Independencia avenues, among others.
Fenatrado president Ricardo de los Santos welcomed the measure but criticized the government for the tolls being charged on the bypasses already built in other parts of the country.
The measure was announced following an agreement between the Mayor's office, industrialists, truckers and AMET, so that this part of the capital may be enjoyed by hundreds of tourists.