US$208.0M graft case: Prosecution wants 15 years in jail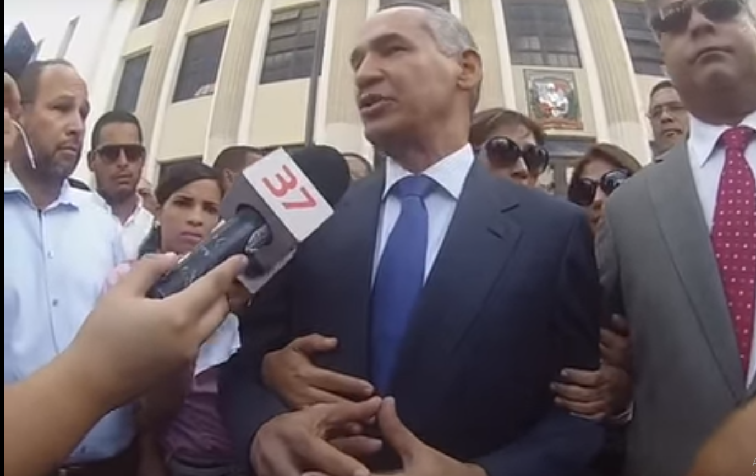 A. Holguin. File.
Santo Domingo.- The Office of the Anticorruption Prosecutor on Wed. asked a National District court to send former Aqueducts Agency (Inapa) director Alberto Holgun to 15 years in prison, if convicted of graft and fraud against the Dominican State.
The prosecution also requested that Holguin pay a RD$525.0 million fine, and a 5-year prison term and a RD$392.0 million fine for codefendant Sobeida Perdomo.
The National District 1st three-judge Court hears the case against Holgun, on charges of graft, embezzlement, fraud, abuse of trust and conspiracy, whereas Perdomo is accused of conspiracy and fraud against the State.
The prosecution says the defendants signed hundreds of aqueduct construction and equipment supply contracts totaling over RD$1.0 billion (US$208.0 million) in just one day.