Greens set sights on Moca, 'the tomb of fear'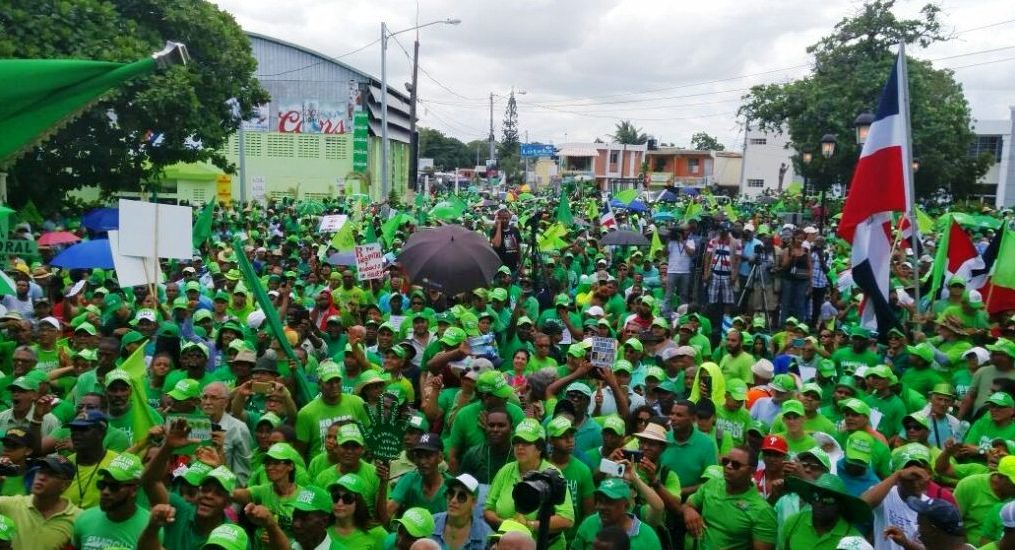 File
Santo Domingo.- Green March coordinators in northern Espaillat province invite all citizens to participate in the provincial march in the city of Moca tomorrow Wednesday.
With the slogan "Moca is the tomb of fear," the protest starts 10am at Ramón Cáceres highway corner Sabana Larga; will include several districts and conclude at Sánchez Ramíre with Reyes streets.
The organizers have prepared a program to help maintain the enthusiasm along the way, including artists of various genres.
"Moca is the tomb of fear. In this heroic city we're going to again demonstrate that the Dominican people are determined to achieve the noble objective that has been proposed: the end of impunity," the Marcha Verde said in a statement.
Moc's iIs the Green's third march since July 16, when tens of thousands of protesters took part in the march which rallied in the capital's La Feria district .
The event is organized to allow the presence of children, adolescents, the disabled and adults to participate in a civic environment.