Another company 'might' finish power plant at center of scandal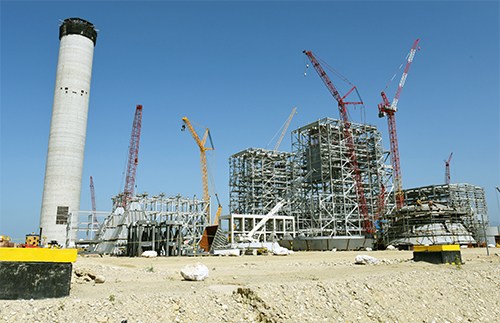 Santo Domingo.- The CEO of the State Owned Electric Utility (CDEEE) on Monday didn't rule out that another company concludes the coal-fueled power plant that Odebrecht builds in  southern Peravia province, if the parties fail reach an agreement over the Brazilian company's announced cost overruns.
The announcement comes one day after the Marcha Verde (Green March) movement again demanded indictments and the expulsion of Odebrecht, which has admitted bribing Dominican Gov. officials with US$92.0 million, in exchange for lucrative construction contracts.
Rubén Jiménez Bichara said a negotiation started with Odebrecht after the Brazilian company demanded an additional US$700 million to conclude Punta Catalina, initially contracted for US$1.95 billion.
Jiménez said that the Odebrecht-Tecnimont-Estrella consortium has around 10 days to respond to the CDEEE's subpoena to finish the work without obtaining more funds than initially contracted.
Jiménez, speaking after an activity where several agencies agreed to reforest Peravia province, said "everything is possible," when asked if the dispute could lead to another company finishing the plant.