No recognition of laws on parties and elections, opposition warns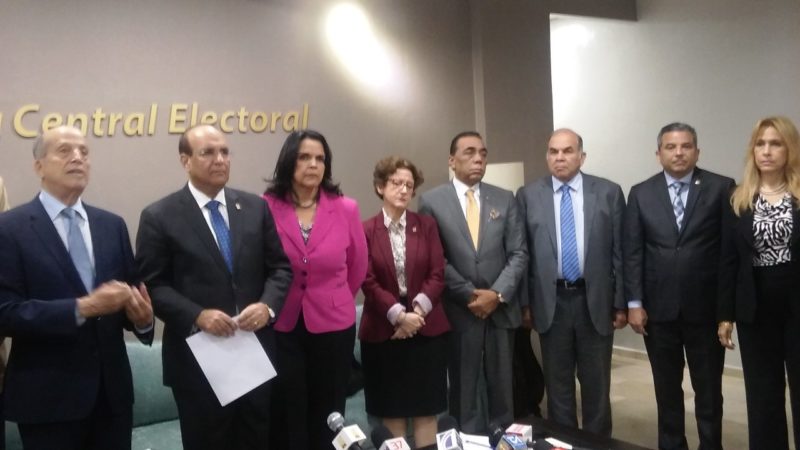 Santo Domingo.- Dominican Republic's political opposition on Mon. warned that it will not recognize a reform of the Electoral and Political Parties laws which they affirm is imposed unilaterally by the ruling party's (PLD) top echelon, the Political Committee.
"The legitimacy of the legal norm that is called to govern the life of political parties rests on the consensus that we have been proposing for more than a year and that the Central Electoral Board (JCE) has formally endorsed," the opposition parties warn in a document delivered Mon. to the JCE.
The Opposition Bloc says that the political party system is not and cannot be a "tailor made suit for the convenience of a particular political party."
The president s of the Modern Revolutionary Party, Social Christian Reformist, Alianza País, Dominicans for Change, Dominican Humanist, Frente Amplia, Progressive National, Alliance for Democracy, Revolutionary Social Democrat, Democratic Choice and the Christian Socialist Force signed the document.