Dominican Govt. ferries relief to Puerto Rico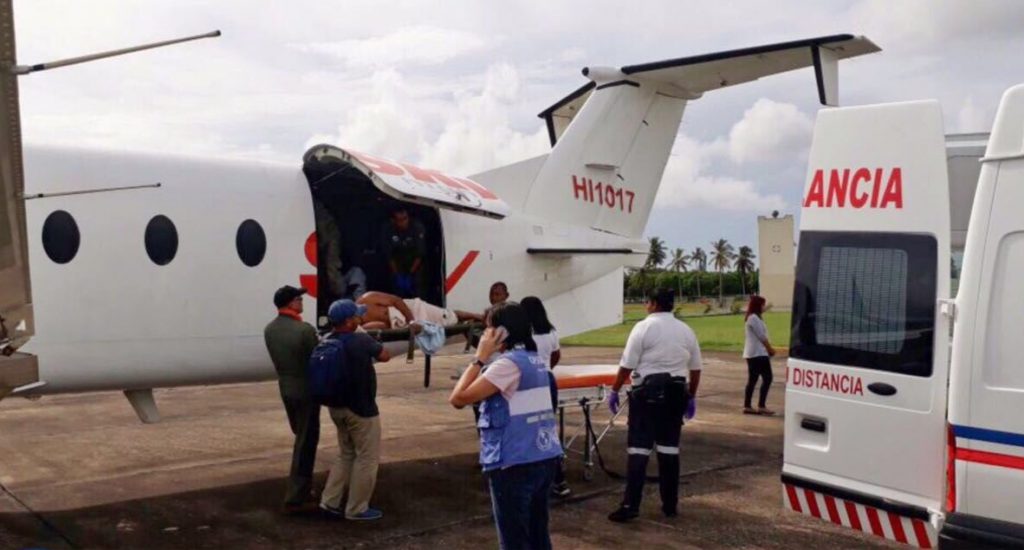 Air ambulance is part of the relief effort. Photo elnuevodiariocom.do
Santo Domingo.- Foreign minister Miguel Vargas on Tues. said the shipper Ferries del Caribe and some airlines collaborate in shipping humanitarian being sent to Dominicans and citizens of other nationalities in Puerto Rico, affected by Hurricane Maria.
He said the Dominican Consulate and the Immigration Agency, with the collaboration of the ferry service between Santo Domingo and Puerto Rico, foods and other items are being sent to Puerto Rico, after the catastrophe that  left severe damages.
"The death of any Dominican has not been reported so far. However, a census is under way on the number of Dominicans who suffered material losses due to the atmospheric phenomenon," Vargas said.