Adidas Holds Event With Dominican Medalist Athletes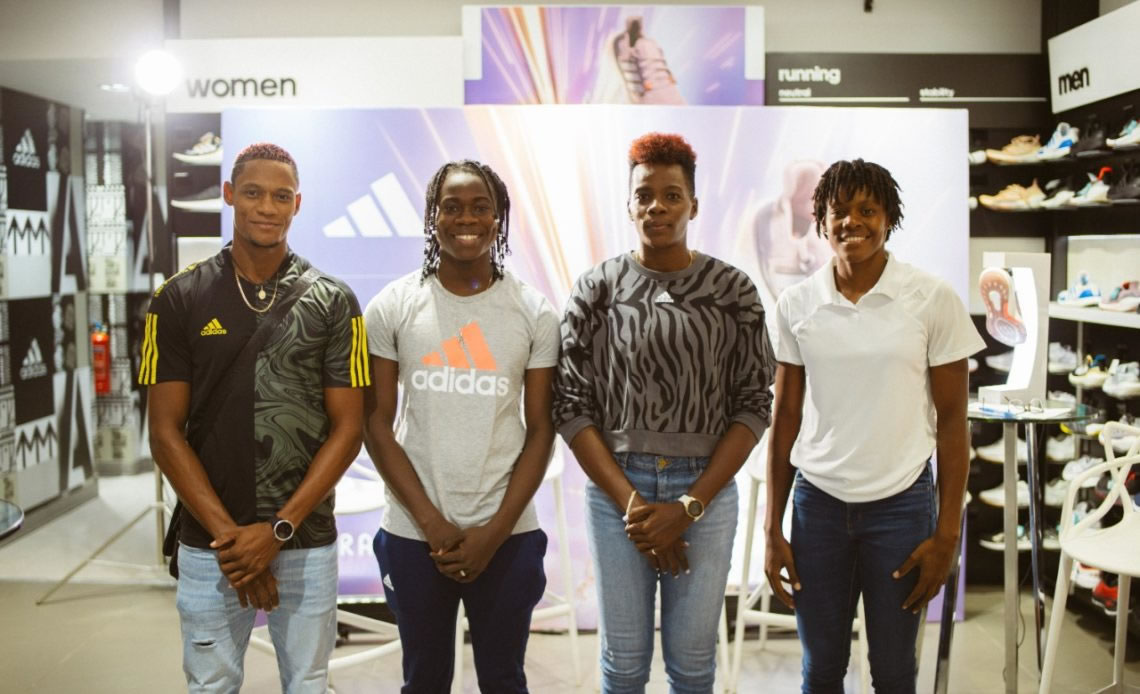 Photo Source: N Digital
Adidas Dominican Republic presented the discussion "Hi Energy", a meeting that allowed the public to learn more about the life stories of the athletes: Marileidy Paulino, Fiordaliza Cofil, Yan Carlos Martínez and Ana José Tima.
Through this event, the medalists shared with the public their first steps in the world of athletics, as well as the feats accomplished during their careers, with which they have raised the Dominican Republic in foreign waters.
Additionally, they had the opportunity to present their future aspirations in the sport, as well as the challenges and goals they hope to overcome in this regard. In this sense, the medalists respectively confirmed their participation in 2023 for the Central American and Caribbean Games, the Pan-American Games and the World Athletics Championships, in order to qualify for the 2024 Paris Olympic Games.
The activity was moderated by Virgilio de la Rosa, marathon runner and Certified Running Coach, who revealed important details about the life of the athletes, from their childhood to the present day. Adidas, as a brand that promotes sports worldwide, held the discussion in order to create a space to recognize and applaud the work carried out by these Dominican athletes, who dedicate countless hours of effort to put the Dominican Republic on high.
The event was held at the Adidas store in Ágora Mall, where executives from the brand and Ágora Mall met, as well as journalists, personalities from athletics, among others.
Source: N Digital