Haiti buys 84.4% of Dominican exports of oils and fats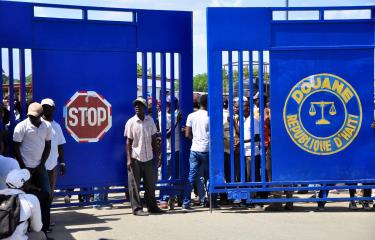 Dominican exports of oils and fats of animal and vegetable origin registered a growth of 93.1% during 2021, going from 33.6 million dollars in 2020 to 64.8 million dollars in 2021. The data is reflected in the "Economic Profile of the Industries for the Manufacture of oils and fats of animal and vegetable origin in the Dominican Republic ", prepared by the Ministry of Industry, Commerce, and Mipymes (MICM) through the Vice Ministry of Industrial Development. While the data from the General Directorate of Customs (DGA) indicates that the tariff chapter of animal or vegetable fats and oils within national exports went from 57.04 million dollars in 2021 to 87.88 million dollars as of November 2022, for an absolute variation of 30.85 million dollars, thus marking a growth of 54.08%.
The document prepared by the MICM specifies that Haiti is the main destination market for oils and fats of vegetable and animal origin exported by the Dominican Republic, representing 84.4% of the market, followed by Cuba and Puerto Rico, with average shares of 5.9% and 5.2%, respectively. The official document also details that the sales of these industries in the Dominican Republic grew 34.7% during 2021, resulting in a record high of 44.3 billion pesos. It details that the internal fiscal contributions of the industries dedicated to the elaboration of oils and fats of animal and vegetable origin have exhibited an average growth of 27.9% during the period 2010-2021. In 2021, tax contributions amounted to 2.3 billion pesos.
During 2021, 26 industries dedicated to the production of oils and fats of animal and vegetable origin were identified, all of which are locally manufactured. Of these companies, 69.2% have their tax domicile in Greater Santo Domingo. The National District has 50.0% and Santo Domingo has the remaining 19.2%.