"Don't be afraid of loneliness": Vincho Castillo's words to the president in a meeting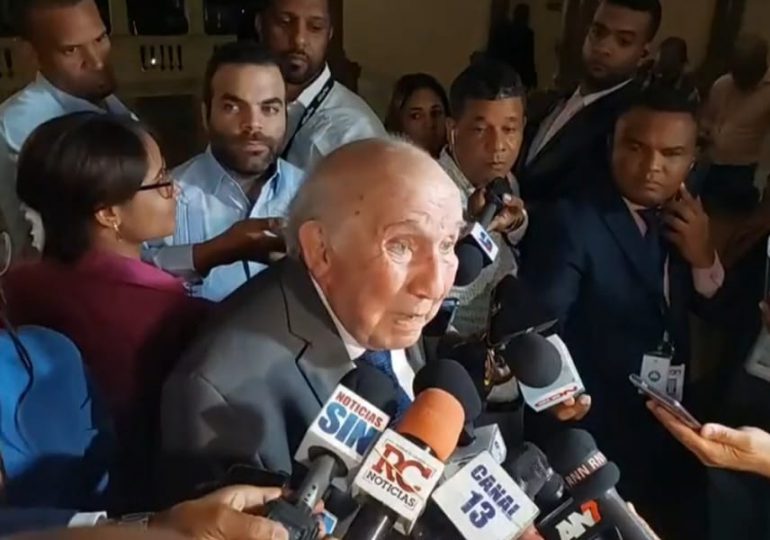 The founding leader of the Progressive National Force (FNP), Mario Vinicio Castillo (Vincho Castillo), was emphatic on Wednesday that in the face of the crisis situation in the neighboring country of Haiti, the "danger is immense", for which he valued highly the meeting of the President of the Republic, Luis Abinader, with all the political organizations of the country was positive. "And I told the president in my last words," Castillo added, "summoning those forces and others that could stay, since the population is aware of the danger that it exists and if it fails in that, it is failing in its defense and the games did not survive a rebuff to the population in the defense that it already needs.
The next meeting will be on Wednesday the 8th in the afternoon, where both the Government and the other political organizations will present their proposals for discussion in the corresponding commissions. For Wednesday's meeting, other organizations that have expressed interest in participating will also be summoned, including the Pedro Henriquez Ureña University (UNPHU) and the Duartiano Institute, proposed by one of the participating parties, according to Ramón Rogelio Genao, secretary general of the Social Christian Reformist Party (PRSC).
The Dominican Liberation Party (PLD) and the Dominican Revolutionary Party (PRD) were not represented at the meeting, and according to the organizers, they would have presented excuses, according to what was explained by Rogelio Genao, who added that the goal is to finish the pact and present it to the country in the first half of April.