Active cases of Covid-19 in the country are reduced to 53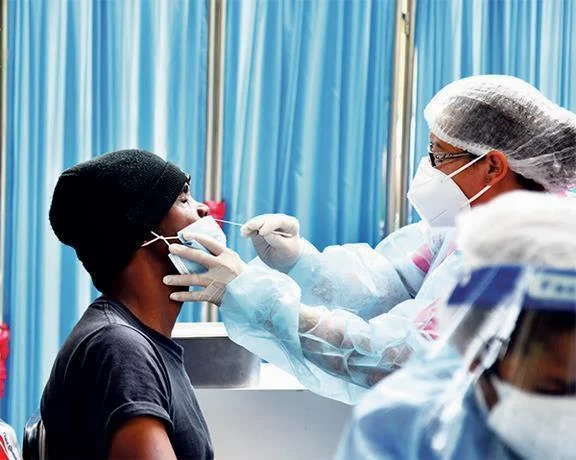 Santo Domingo, DR.
The Dominican Republic continues with low records of coronavirus cases, a disease that has caused 4,384 deaths and 660,814 affected in three years.
The General Directorate of Epidemiology of the Ministry of Public Health notified 14 new cases of covid-19 after processing 935 samples, of which 249 were PCR and 686 were antigenic.
Bulletin #1079 indicates that the daily positivity stands at 2.29 % and that there are now only 53 active cases.
Regarding hospitalizations, no persons are in Covid beds or Intensive Care Units.
Lessons from Covid
On March 1, 2020, the first case of Covid-19 was diagnosed in the country, and for three years, it has been fighting against the disease.
To know the experience, Listín Diario will gather four speakers and 12 panelists who have played essential roles in the fight against Covid-19 to expose the experiences and actions adopted by the country in front of the pandemic during the National Forum Covid-19, which will take place next Friday, March 10.
The activity, organized by Listín Diario together with the Pontificia Universidad Católica Madre y Maestra (PUCMM) and the Ministry of Public Health, is aimed at presenting the experiences of the work carried out in the management of the Covid-19 pandemic to see the lessons learned and the strengths left to the health system, three years after the diagnosis of the first imported case in the Dominican Republic.
The forum, which will have three large panels, will include the participation of the Minister of Public Health, Daniel Rivera, who will speak on the Management of the Public, Private, and Citizen Alliance, and Mr. Chanel Rosa Chupany, who headed the SNS, among others.
It should be noted that the latest variant of covid's severity has lessened substantially, with mild symptoms and no hospitalizations. Also, the natural immunity produced by an infection prevents further contraction or spread of the virus.