Cancino Adentro demands Public Health to fumigate against mosquitoes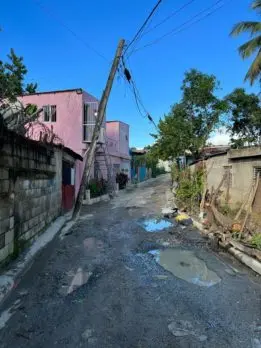 Residents of the Cancino Adentro sector, in the municipality of Santo Domingo East, say they are desperate because of the plague of mosquitoes that invade them and that keep them in anxiety, so they demand that the authorities of the Ministry of Public Health come to fumigate the area to avoid worse evils.
"We are invaded by a plague of mosquitoes that keeps us on alert in view of the call of alert made by Public Health for possible cases of dengue and chikungunya," said one of the residents in the area.
They hope that the representatives of the Ministry of Public Health will come to the aid of the inhabitants of the area by carrying out fumigation and elimination of mosquito breeding sites.
They expressed their concern for the damage that this may represent to their health and the other residents of the Cancino Adentro sector.
"It is decisive that Public Health and the general director of Epidemiology, Ronald Skewes, come to the sector to fumigate to avoid an outbreak of tropical diseases in the sector," they added.