Abinader provides full help to those affected by the explosion in San Cristóbal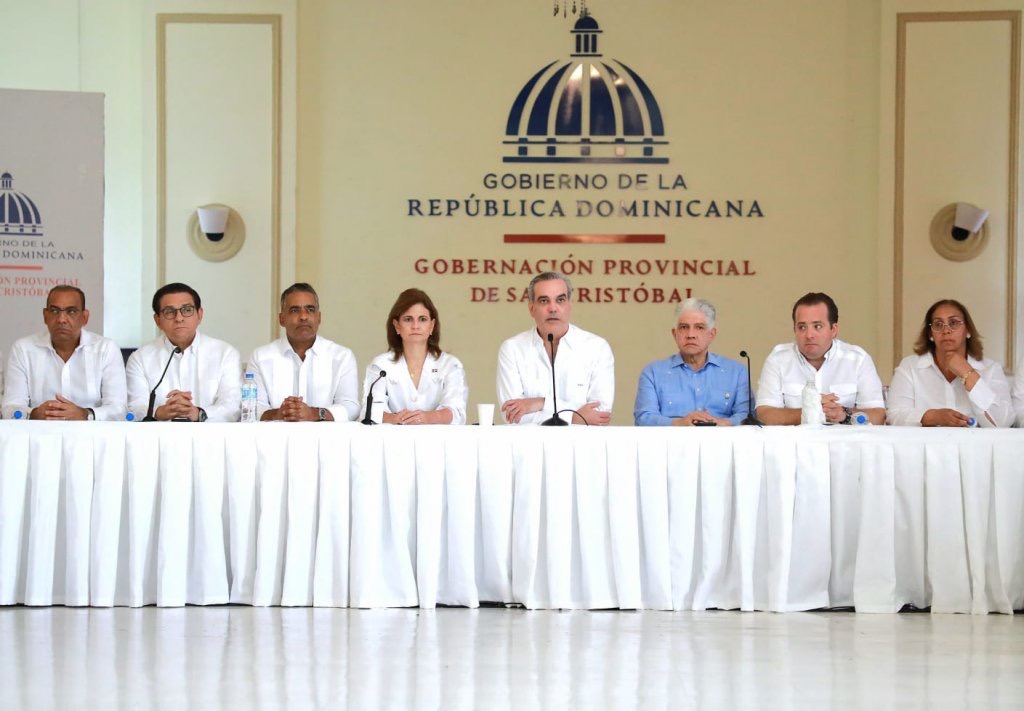 San Cristobal, DR.- President Luis Abinader, alongside Vice President Raquel Peña, announced on Wednesday the government's comprehensive assistance plan for those affected by the explosion that occurred in the province on Monday. The President led a meeting to coordinate swift and impactful responses to the incident.
Addressing the tragic event, President Abinader stated that the government is actively working in various sectors to address the aftermath. He emphasized that all necessary efforts are being taken to provide aid and support to the victims and their families.
The health sector is actively involved, ensuring proper care for those injured, while also evaluating and addressing material damages caused by the explosion. The President mentioned that dangerous structures are being assessed for demolition, and plans are in place for the affected area's redevelopment.
Regarding small businesses affected by the tragedy, President Abinader assured that the Reserve Bank has introduced a flexibility scheme, and other commercial banks will follow suit.
The President underscored the government's commitment to restoring normalcy to the province, utilizing a calamity fund to aid in this endeavor. He urged citizens to rely on accurate information from the Emergency Operations Center (COE) to prevent misinformation.
President Abinader expressed his condolences to the families of the deceased and acknowledged that the event has deeply impacted everyone. He commended the prompt response of government institutions, including the Economic Soup Kitchens, Fire Department, Emergency Operations Center (COE), and others.
The discussion at the meeting also encompassed the process of expeditiously returning the bodies of the deceased to their families and addressing the overall situation in the province. President Abinader announced that the COE would provide a press conference for the latest updates and emphasized the government's commitment to assisting those affected.
The Mayor of the province, José Montás, extended gratitude for the government's support and solidarity in the wake of the tragedy.
Several government officials attended the meeting, including ministers from various departments, all of whom are actively working to coordinate assistance efforts and ensure a return to normalcy in the affected area.