Presidency denies video circulating about the diversion of the Masacre River through the Haitian canal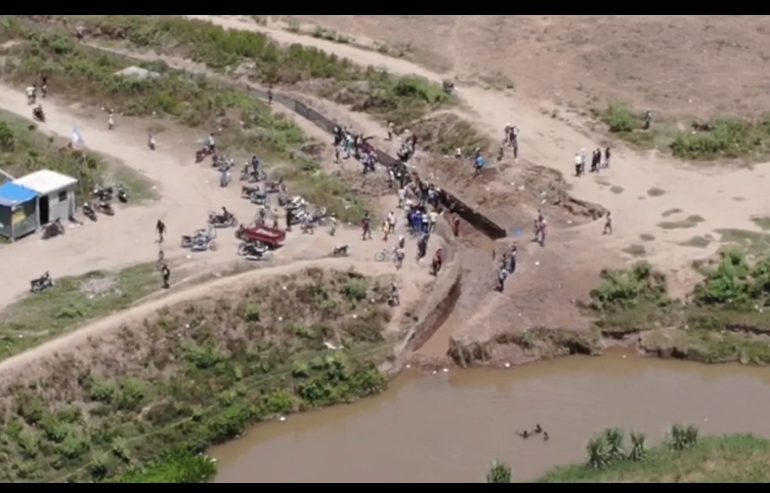 Santo Domingo.- Homero Figueroa, the spokesperson for the Presidency, has clarified that the video circulating on social networks, which depicts the course of a river through a canal, does not correspond to the canal being constructed in Haiti to divert the Massacre River.
To confirm the accuracy of the situation, Figueroa posted a video of the border area on his Twitter account, recorded on the afternoon of September 8. In the video, it is evident that the waters are not flowing through the open channel of the Massacre River. Figueroa emphasized that the circulating video showing the opposite is false and does not depict the situation in Haiti.
This clarification comes in response to the dissemination of a video that has caused confusion, suggesting an unusual water flow in the Massacre River and the Haitian Canal. However, verified images confirm that the video is misleading and does not represent the reality in Haiti.
Figueroa urged people to exercise responsibility and fact-check information before sharing it online, emphasizing the importance of combatting misinformation and maintaining accuracy in disseminated information.
As a result of the situation, the binational market in Dajabón remained closed on Friday as a measure by the Dominican Government to halt excavation activities on the Haitian side of the canal.